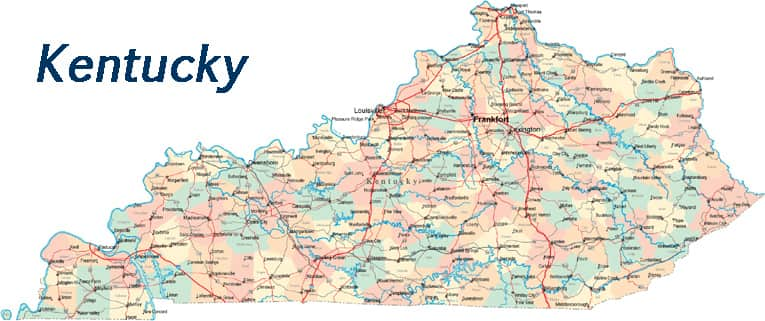 by Robin Rafaelidys, DAGR volunteer
Mar 09, 2021
In autumn 2020, Robin Rafaelydis went back to the US to fight the good fight where needed most. She decided on Kentucky and the effort to pitch Mitch.
Kentucky, to my surprise, boasts one hundred and twenty (120) counties.  California, which is almost four (4) times as large and has eight (8) times the population, has fifty-eight (58).  It's not the first thing one thinks about when contemplating the states UNLESS one is going to a chosen state one month before what one considers a life-and-death presidential election. Because for election purposes counties are king. And I wanted to depose a king, one self-proclaimed "Grim Reaper".
It was last September and, while I knew that of the 35 senate seats up for re-election defeating Mitch McConnell was the most unlikely of all upsets, it was the one that stirred my blood. I simply cannot tolerate Mitch McConnell. Why does he do what he does? It seems like pure evil. And as a member of Democrats Abroad Greece and the Global Veterans and Military Family Caucus I felt a powerful need to replace the polio survivor who rejects universal healthcare, the lawyer who rejects honesty, and the senator of ZERO integrity …. with the 34-year-younger woman, mother, and former Navy fighter jet pilot, Amy McGrath! 
So, pandemic be damned, I got my COVID-19 test in Athens and flew to Chicago where my daughter and son-in-law lent me their 2009 Ford Explorer. (A lucky make, I thought, to drive around a "red" state.) Loaded with sleeping bags and a case of beer -- I wasn't sure how many Kentucky counties were still dry -- I drove the length of Indiana, crossed the Ohio River on I-275 below Cincinnati and spent my first night in a rest area in Boone County, KYm on October 9th.
Over the next twenty-one days, I drove some 2500 miles experiencing 83 of the 120 Kentucky pocket-sized counties, and I can say they are all beautiful! Being an old state (Estb.1792), most of the county seats have original courthouses in a town square. Most of them had flags and VOTE HERE signage. The early voting started on October 13th, and often I saw lines outside. Sometimes I ventured in the door and inquired how things were going. The poll workers were generally friendly and proud to say that turn-out was good.
Sadly, due to COVID, the Democratic Party was not doing much in-person. I stopped at several headquarters but was only offered yard signs. I planted a good 200 "Defeat Mitch/Defend Democracy: McGRATH" signs along rural roads, mostly in medians, hoping it would be too much trouble for someone to pull them out. And I took pictures of the voting locations that I posted in groups of 8/9 on INSTAGRAM, along with one-minute audios. Sadly, the Democratic Party also didn't seem to use INSTAGRAM. Most of my 'likes' were from my nieces in Colorado, which was sweet but rather useless.
The median age of a Kentuckian is 35.9 years, exactly as long as Mitch McConnell has been a senator. I got the feeling, when I was able to interact, that people kind of thought, 'the devil you know is better than the devil you don't yet know'.
I got to cross the Green River more than a dozen times, sleep beside The Ohio in Paducah, Henderson, and Carrollton, learn what a 'holler' is, visit the Audubon park and museum all while wearing a mask and a pink hat with VOTE written in gold. I left, crossing the Ohio again, high over Louisville.
I received much. 
I wish I could have done more for Kentucky.
Robin Hathaway Rafaelidys  Mytilini Island, Greece. Robin came to Athens and volunteered with the EMEA Regional Meeting in Nov 2019. She's an active advocate for Veterans and Military Families issues, in the DA global caucus, as well as a writing member of DAGR Communications Committee.
Do you like this post?