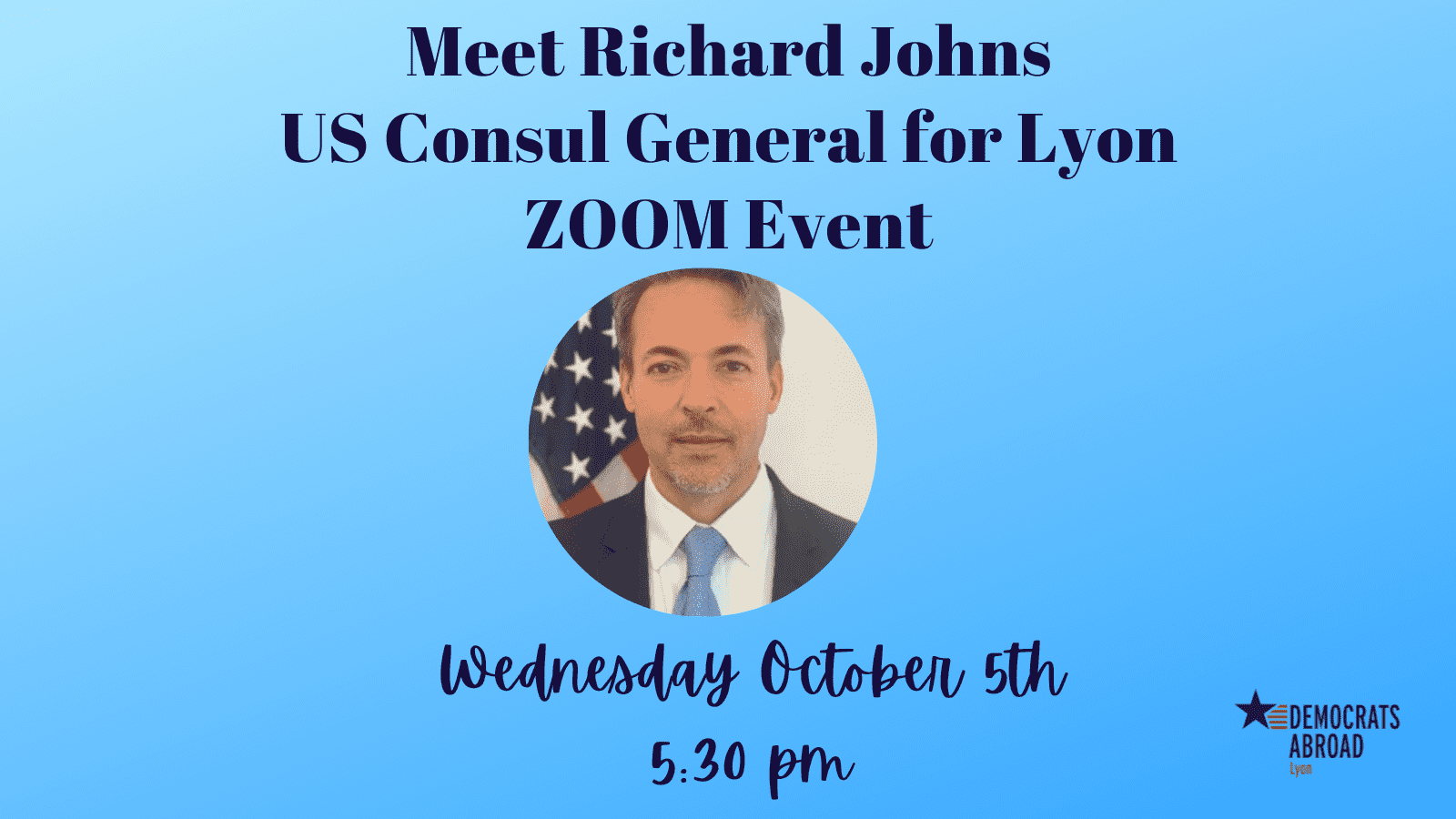 Lyon has new U.S. Consul as of August, 2022.  Democrats Abroad will provide the opportunity for all Americans in the Rhône-Alpes region to meet Richard via Zoom.   Richard arrives in the Rhône-Alpes region from his previous assignment at the U.S. Embassy in Kabul where he managed personnel operations and worked on the evacuation and resettlement of the local Afghan staff to the United States.    Richard will tell us about his background and experiences in the state department and describe his vision for his tour in Lyon.  We'll also have an opportunity to ask questions and give him feedback.
To attend this meeting, you must RSVP here, so that you receive the Zoom link for the conference call.  All Americans are welcome.  We look forward to seeing you at 5:30 on Wednesday, October 5.
WHEN
October 05, 2022 at 5:30pm - 7:30pm Paris Time
CONTACT
Diane Sklar · · +33667023517
Who's RSVPing
Do you like this post?