Sunday, October 09
Stockholm, Sweden
Sweden Call Huddle - Call fellow Dems Abroad (Oct 9) and get out the vote
RSVP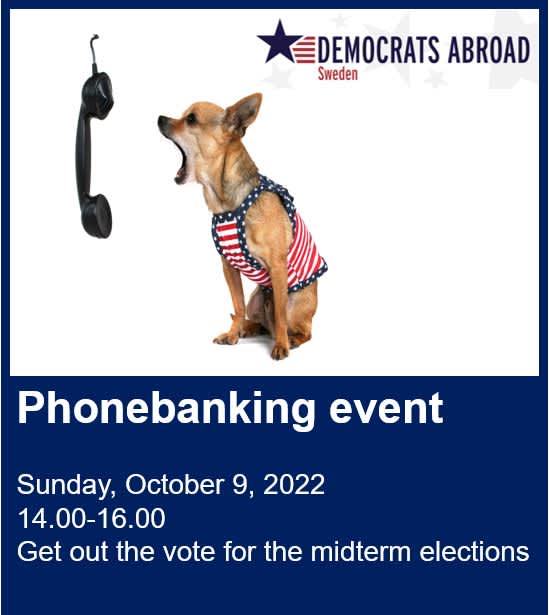 We will be calling our fellow members of Democrats Abroad with one message: Now is the time to vote in the 2022 Mid-terms!
Join our efforts to mobilize these voters as Democrats Abroad does our part to keep the House and secure a stronger majority in the Senate!
On Sunday, October 9th (2pm-4pm), we invite you to join our Call Huddle in Sweden - in which volunteers meet online, break to make calls, and re-convene to debrief. This makes phone-banking both easy and social!
Interested in phone-banking but don't know how to get started? Please contact Cassandra Engeman at [email protected].
WHEN
Sunday, October 09, 2022 at 02:00 PM Stockholm Time
WHERE
WebEx - online event, RSVP for link
Stockholm, Stockholm County
Sweden
Google map and directions
CONTACT
Cassandra Engeman
[email protected]
5 RSVPs