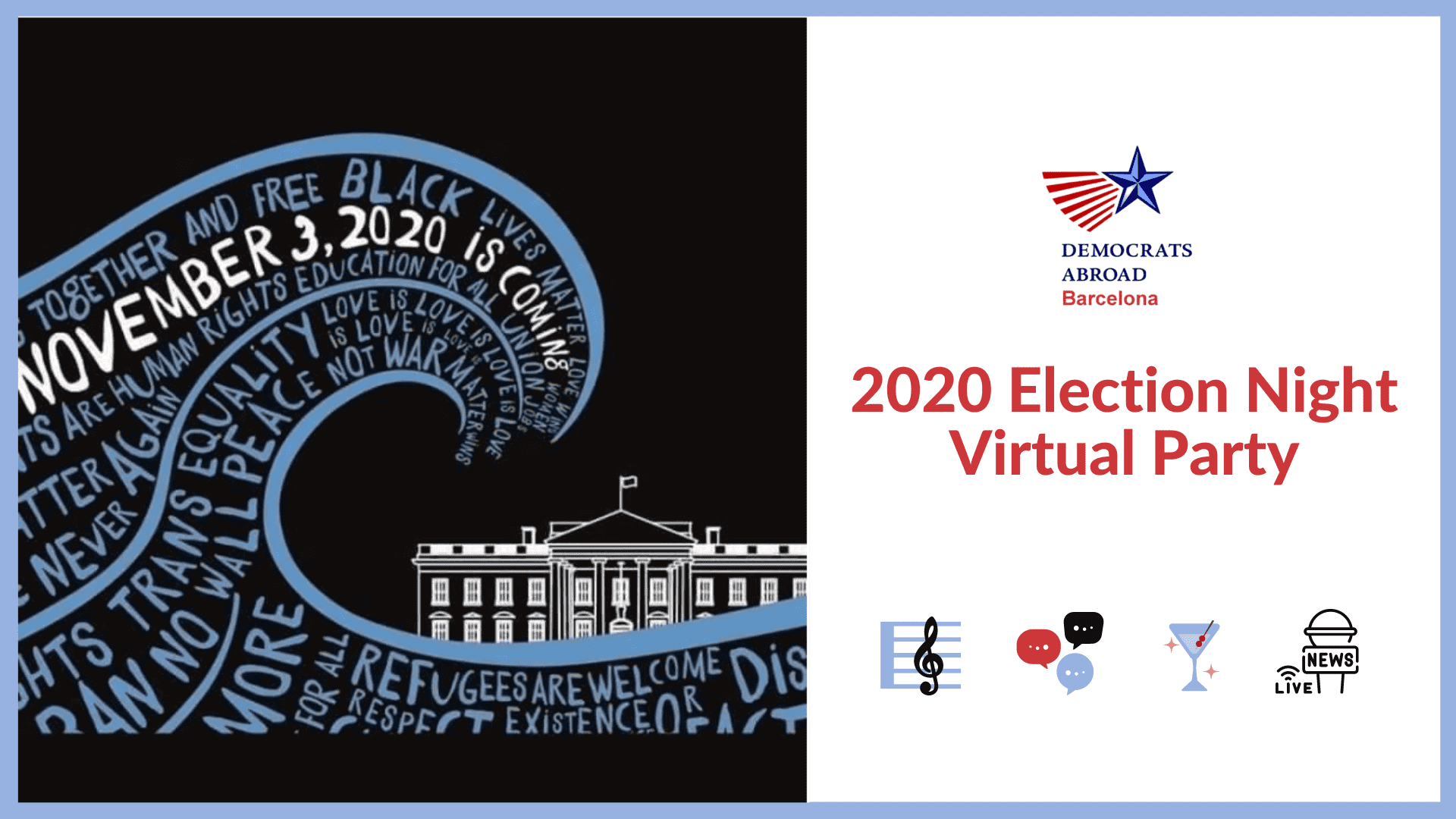 The most momentous election of our lifetime is less than a week away. You could ride out November 3rd and November 4th with your head under a pillow, but DA-Barcelona can guarantee a better option: join our Election Night Virtual Party and spend quality time listening to thought-provoking speakers, mood-boosting banter, mood-lifting music, and the hearts and minds of fellow Dems. All of DA-Spain is invited.
A Zoom link to the party will be sent to those who RSVP, and the RSVP deadline is midnight on Sunday, November 1st.
Information about speakers, musicians, and others can be found here.