Tonight, DAN folks and friends took some time to show solidarity with the good people of Charlottesville, with Heather Heyer and her surviving family and friends, with the victims of racial violence everywhere. It was a vigil. Just a small thing. Some candles, some signs, some openness.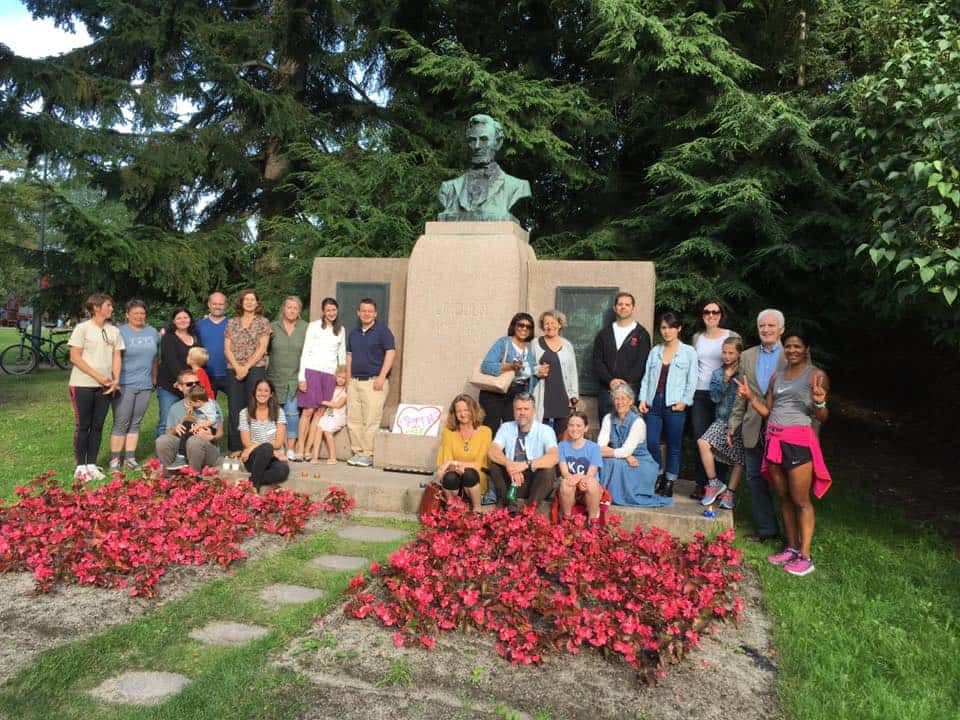 One of the hardest parts about living abroad is the helplessness that sets in when something bad happens back home. In this case, Nazis and white supremacists descended on the city of Charlottesville, Virginia, and when counter-protesters showed up to confront the hate, sparks flew. And it appears that one Nazi-sympathizer drove his car into a crowd of counter-protesters and killed a young woman.
These are old evils. Not merely the Nazis with their pathetic flags and chants, nor the skinheads and Klan members with their torches and hoods. These men are vessels of something far older than the American Civil War. The evil is the selfish belief that any difference in skin color or religion or language or birth place or gender or sexuality would make men enemies, would make one human superior to another.
What can we do?
I believe that there are many things we can do, but one of the most important is to show up. Even a world away, it helps.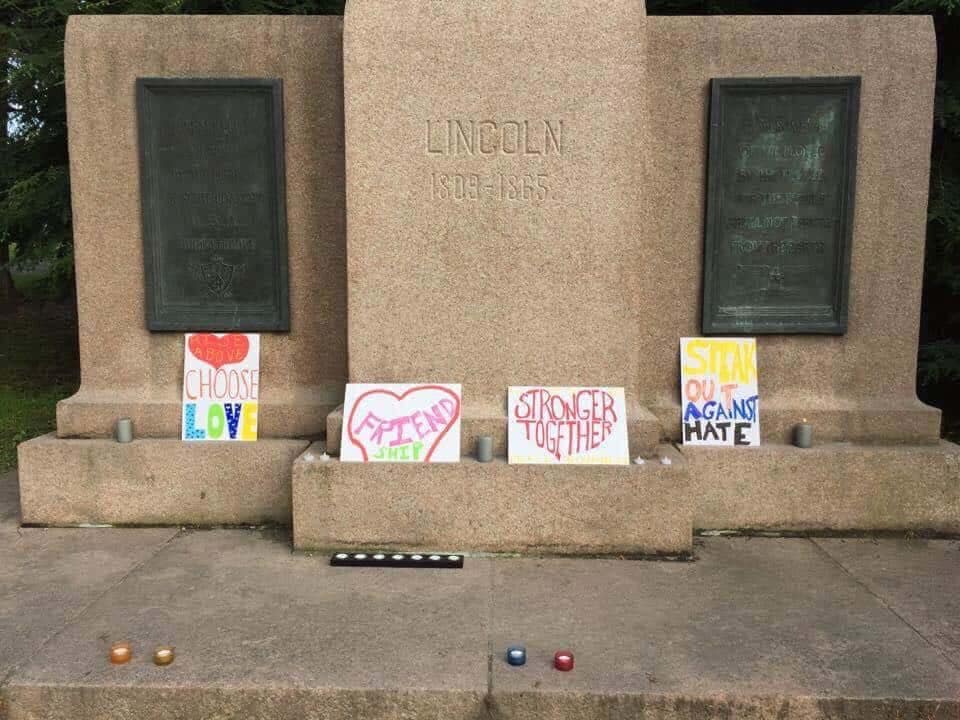 We gathered at one of the least famous monuments in Oslo's most famous sculpture park, because it's always a good idea to hang out with our favorite liberal, old Honest Abe. We talked about freedom and how we can stand up for our fellow man. We comforted one another and looked down the road together.
As Lincoln said, "To give freedom to the slave is to assure freedom for the free, honorable alike in what we give and what we preserve."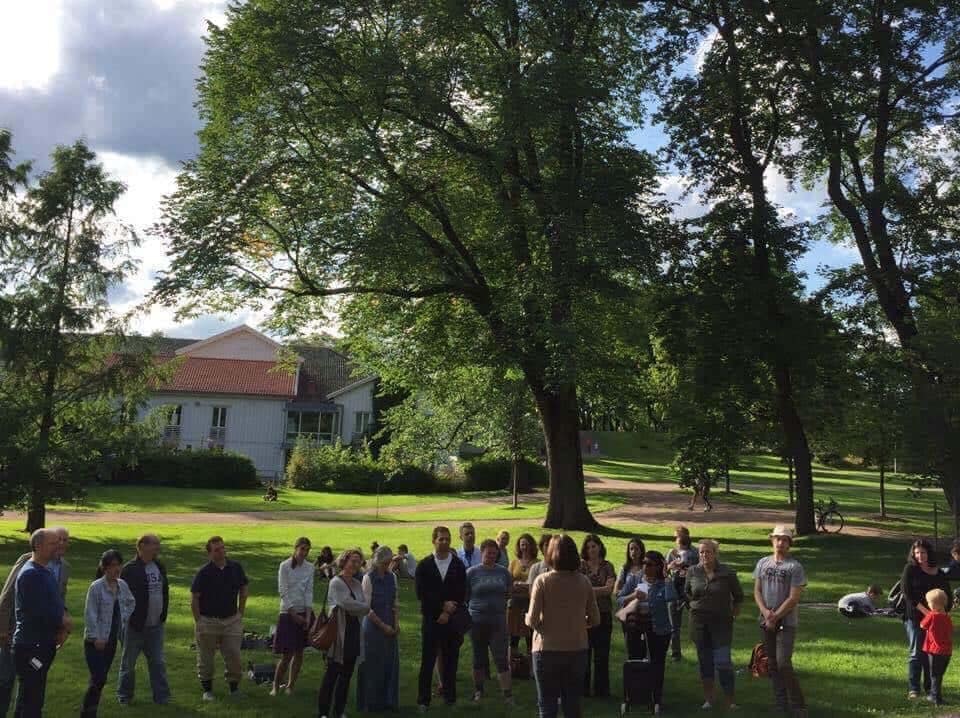 Thank you to everyone who came. Thank you, also, to the Virginians and those with a connection to the state for being willing to share better stories of a place that doesn't deserve to be branded by this tragic event. And finally, thank you to the parents who came and brought their little ones. There are few things more beautiful than seeing people model this dedication to peace, love, and civic engagement for their children. It gives me hope.
We hope to see you at another event soon. Our monthly pub night series with Drinking Liberally is held on the Last Tuesday of each month at Siste Sang brewery. You can find the next event on Facebook here. And we've got a few things coming up this fall, both educational and social. Like our Facebook page for all updates.
Do you like this post?