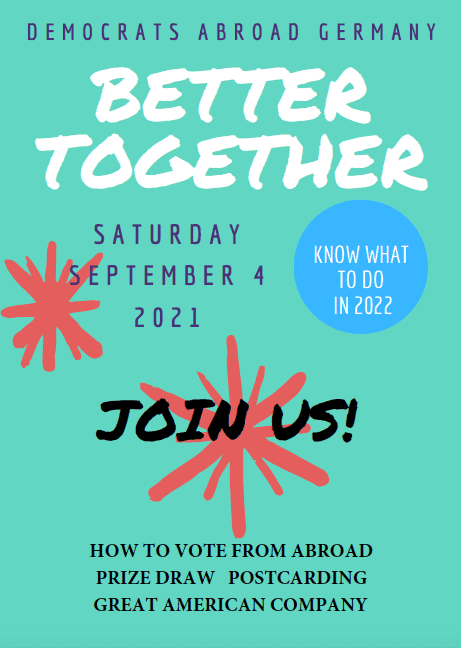 Join the DA Wiesbaden/Mainz Chapter at Der Andechser im Ratskeller (outside table) to register American voters and get ready for the 2022 midterms. The purpose of the German-wide "Better Together" Event is to attract new DA members and to register American voters from NJ, VA, OH and FL who will be eligible to vote in the special elections this fall, and to mobilize for the crucial midterm elections in 2022. 
Contact Rosa Foyle should you have any questions: [email protected]
WHEN
September 04, 2021 at 2:00pm - 4pm Berlin Time
Do you like this post?