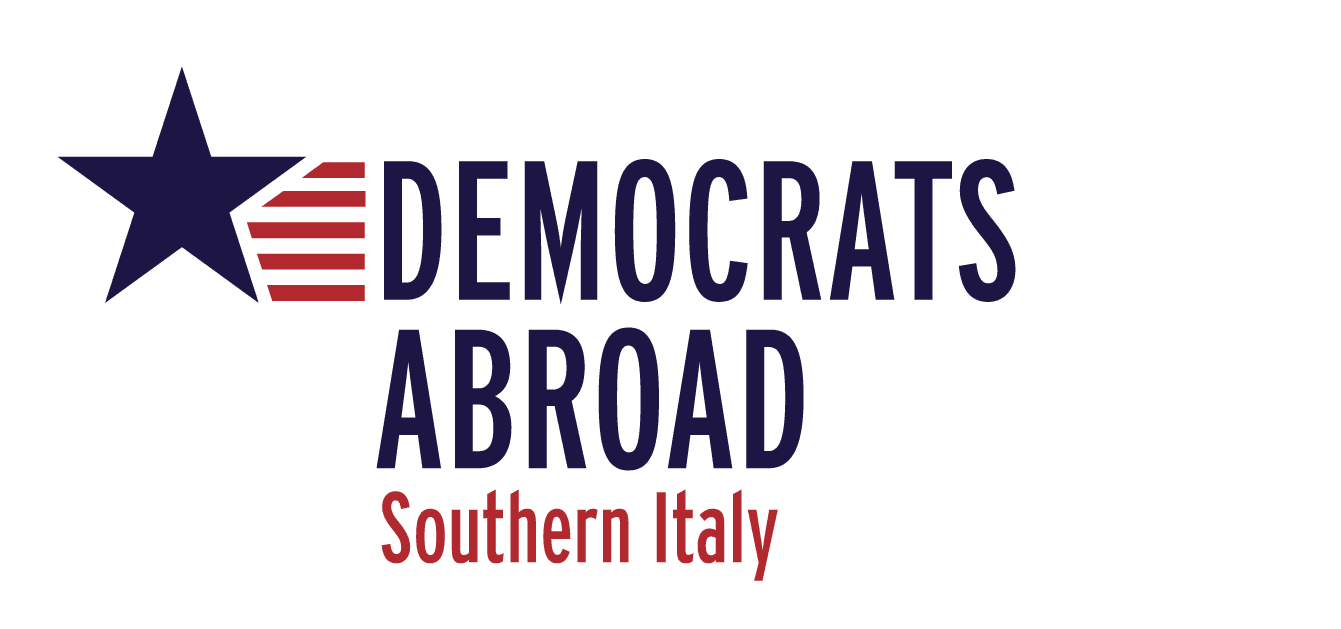 The Southern Italy Chapter met on 16 May 2023 at 19:00.
Topics of discussion: news and info about what's happening in the Chapter, Italy, EMEA, and International. (Details below the fold.)

Hope to see you soon:
Online: Next chapter meeting on 21 June 2023 @ 19:00 
In person: In Rome 31 May 2023, details coming soon
 
Southern Chapter News

Volunteer Positions open in Southern Chapter: Vice Chair, Treasurer, Student Outreach Coordinator

Recap of DAItaly AGM - Rita was elected as Chair, but had to step down the next day due to unforeseen family difficulties. Helenka became Chair of Southern Chapter, leaving the Vice Chair position open.
[anyone interested? please contact us! ]. 

Treasurer position also open. 

Thinking ahead, Elections 2024: 

Global Presidential Primary (March 2024) - Most likely each chapter will have to have at least one in-person voting center; we will need volunteers to help. 

Student Outreach Coordinator needed 



Memorial Day Events

organized by the Sicily-Rome American Cemetery in Nettuno

Ceremony, Sat 27 May @ 16:30: Open to the public, seating available. 

Concert, Mon 29 May @ 16:00: RSVP necessary to the organizers.

DA Italy News

DA Italy is building up its volunteer program to push engagement, onboarding, etc. A country-wide call for volunteers is coming soon, esp. to help with the youth vote. Watch this space.

Everyone is gearing up for the AGM June 10-11.



News from EMEA

News from International 

DA AGM:

 

If you want to attend virtually or in person you can RSVP here:


Annual General Meeting and Int'l ExCom elections  

(Sat June 10 and Sun June 11):




(NB: if you're planning on going both days you need to RSVP 2x).

Info about the Elections for International ExCom: 


Elections landing page:

Global Candidate profiles

and NEC approved events 



Americans Living Abroad Act of 2023

:

Dina Titus (NV-01)  is lead for the Commission on Americans Living Abroad Act of 2023: H.R. 2729

bill text here

. This bill could make improvements to our lives, studying how U.S. policy on taxation, banking, voting, and citizenship impacts Americans abroad.

Here's how you can help:

Write to your U.S. Rep and urge them to sign onto the bill, and urge others to contact their U.S. Rep. 

Here's a

link with everything

you need to know and do.