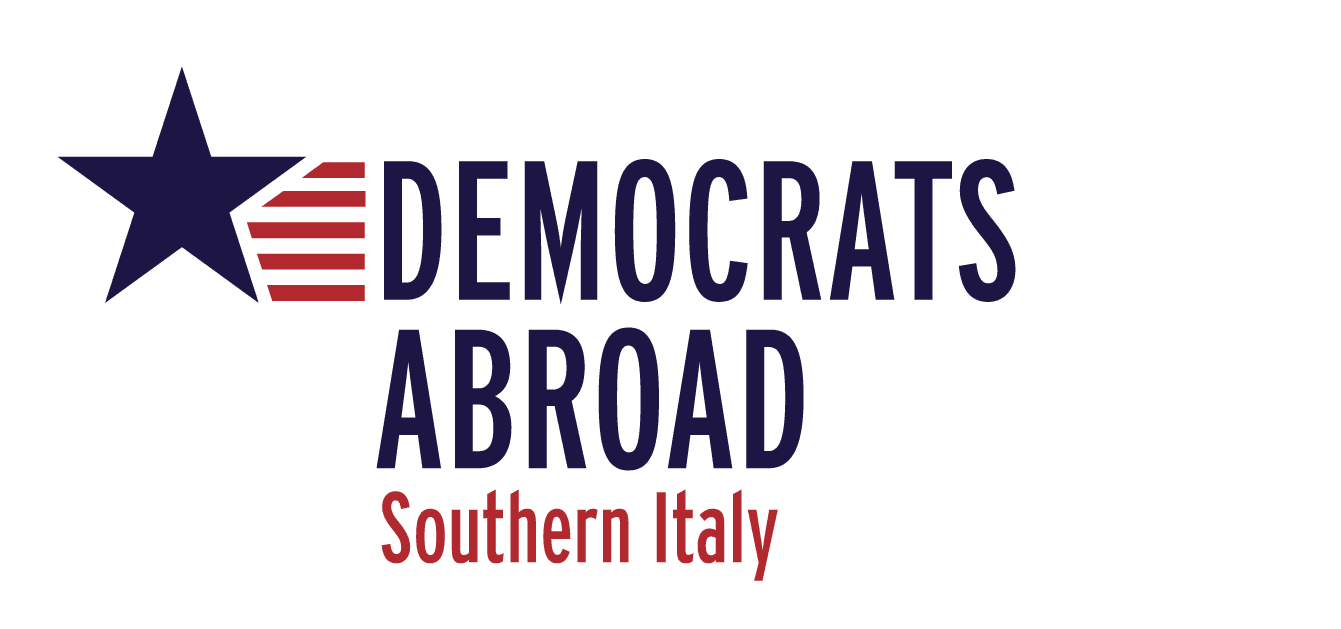 The Southern Italy Chapter met on 21 June 2023 at 19:00 via Zoom.
It was a fast meeting, what with pre-vacation travel, but there were a few things to discuss.

Hope to see you soon:
Online: Next chapter meeting in September 
In person: Rome 5 July 2023 (see below)

News from Southern Chapter 
A detailed inventory of equipment (banners, flyers, etc.) and merch (tshirts, buttons, totebags, etc.) needs to be done.

We then talked about what  to do with our merch in order to raise some funds, and get stuff out of "storage."

In-person Meetups

Rome

: Momart July 5 @ 18:30 RSVP here 
Naples area: We're working on an in-person meetup near Naples: date and location TBD

Online meetings

We'll have our next online chapter meeting in September, unless something comes up before the summer.

Volunteers are getting ready to call all the Study Abroad Programs so we are ready to GOTV in September.

Wanna help?

Click here to contact us! 
RVC election: Jen Rakow-Stepper was elected for a 2nd term.
Congratulations Jen!
Other AGM news:

EMEA AGM in Alicante Spain

last weekend in October. Watch this space… we hope you'll be joining us. 
Elections were held at the AGM and here's our

new International ExCom

.


Congratulations everyone! The link to the minutes will be posted as soon as it is  ready.