International Women's Day is a celebrated on March 8th around the world.  It is a special day on the calendar for much of Europe and in countries around the world, but is often unfamiliar to many Americans.  
A huge milestone was achieved for American Women on Inauguration Day when the first woman was sworn is as Vice-President of the United States.    
We will have an online celebration to toast Kamala in her new role.  America will finally have not one, but two women in highest positions of power in the United States.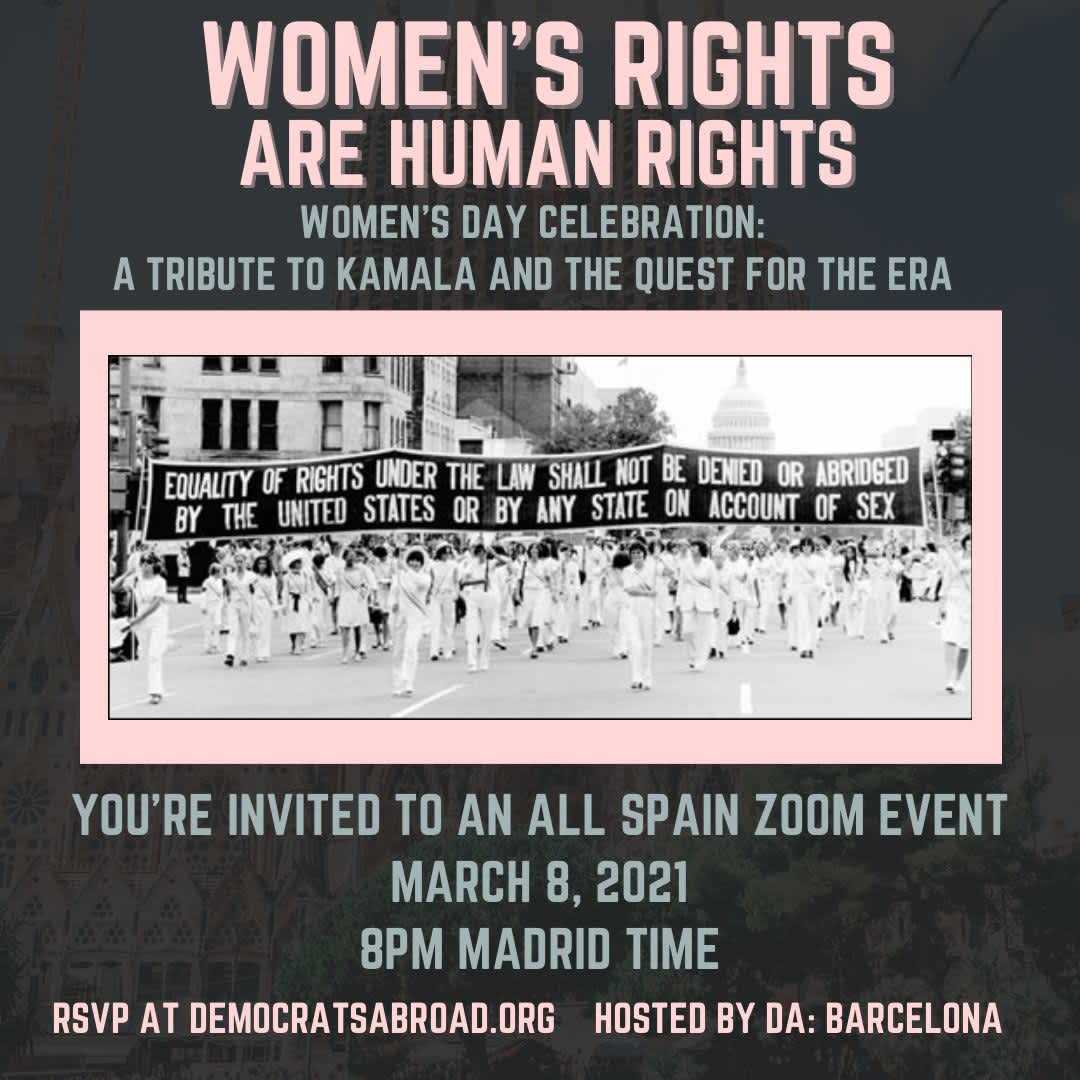 To continue our country on the path equality there is a movement afoot to revive the passage of the the Equal Rights Ammendment. 
"Equality of rights under the law shall not be denied or abridged by the United States or by any State on account of sex.

The Congress shall have the power to enforce, by appropriate legislation, the provisions of this article."
Last Week Tonight with John Oliver did a short, incisive and of course irreverent review of the history and status of the effort to obtain passage of the Equal Rights Ammendment which we'll screen during our celebration.
We hope to get an update from DA's own point person on the ERA, Shari Temple, past chair of DA Germany, founding member of the Global Women's Caucus and chair of IT for Democrats Abroad.
Do you like this post?