IN-PERSON VOTER ASSISTANCE IN HAMBURG, LÜBECK, AND BREMEN (August—October, 2020)
Each one felt like a small victory: three new Texas voters in a state perhaps poised to turn blue; the American man who had lived in Germany for years without voting from abroad; the woman who needed a fellow American as a witness before sending her ballot to Wisconsin; and the couple who came all the way to Hamburg for advice after missing the voter assistance table in the city where they lived. These are just a few of the many grateful voters we met during two months of in-person voter assistance in Hamburg, Lübeck and Bremen.
We are so pleased to have been able to help all of you to vote from abroad, and so grateful to those volunteers who made it possible. Thank you to: John, Geoff, Kira, Candice, Elaine, Mallory, Jessica, Katy, Nils, Cynthia, Emily, Sean, Sam, Lou, Lisa, Mandy, and other volunteers in Bremen.
In the words of Vinnie, our chapter chair: "It's been amazing to see how much we've been able to accomplish despite all the difficulties and curveballs this administration, the pandemic, and this year in general have thrown at us. We've been able to help so many people over the last couple months, and I'm so proud of all the work we've done together. You all are amazing! Thank you so much."
Text by Maryann Schmunk
Photos by Nils, Candice, and others
15 August, Lübeck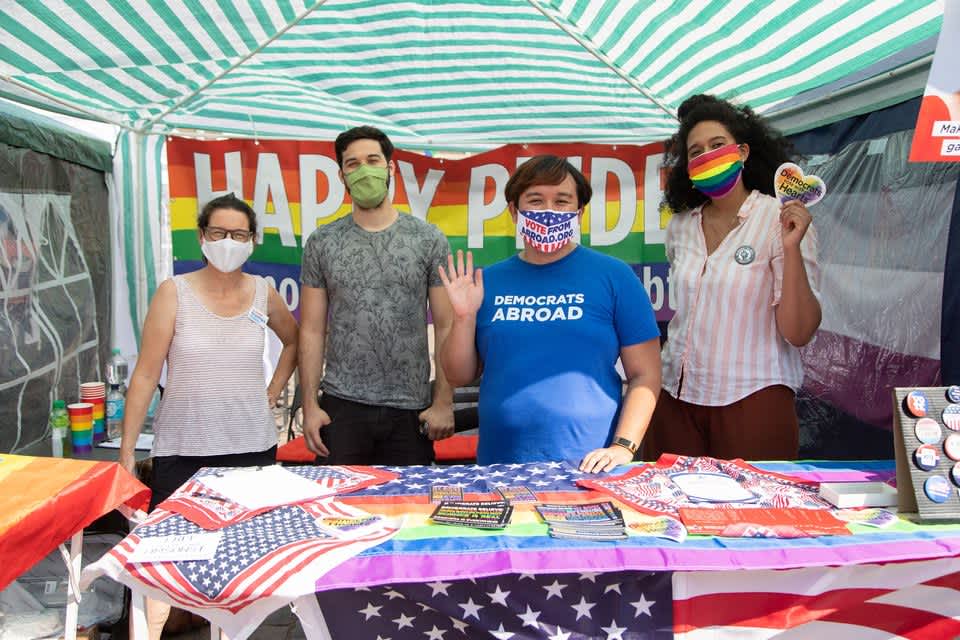 22 August, Bremen
5 September, Bremen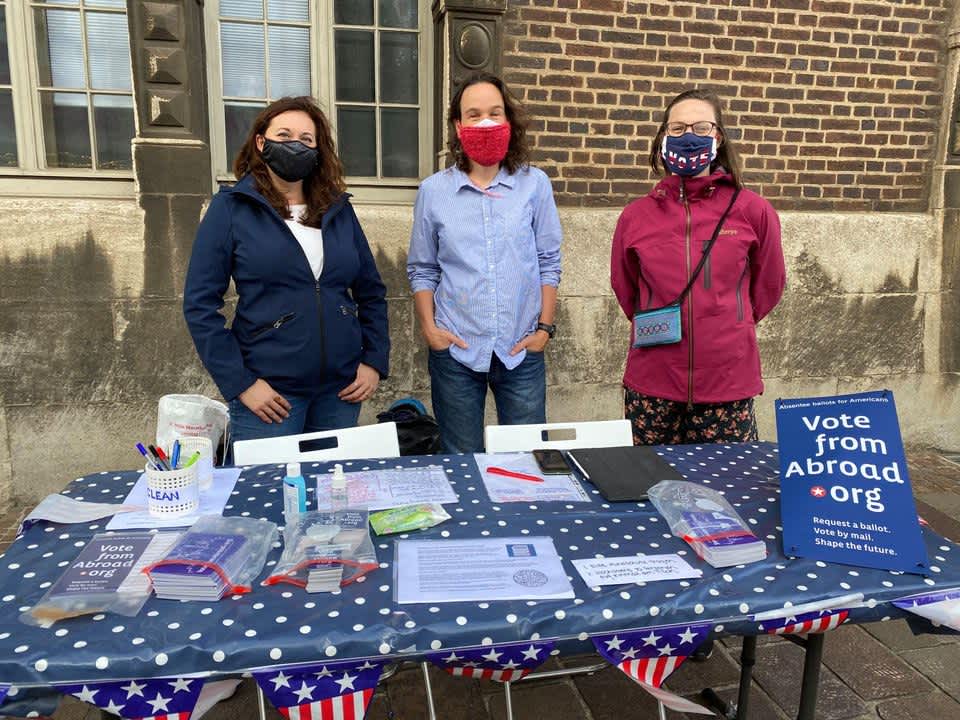 5 September, Hamburg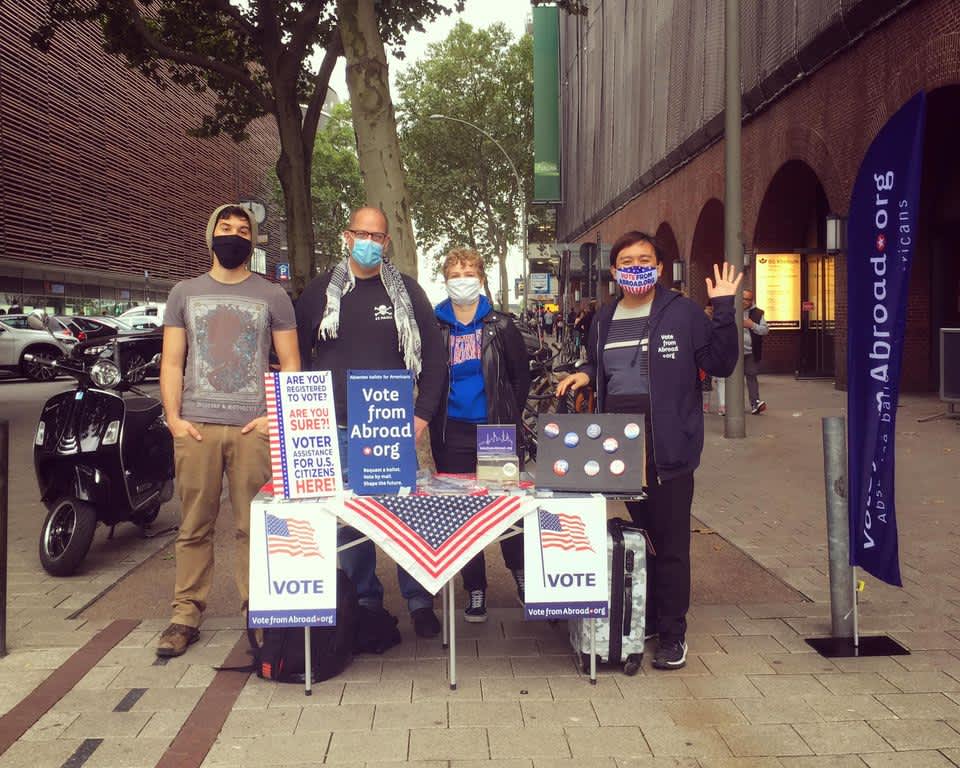 26 September, Lübeck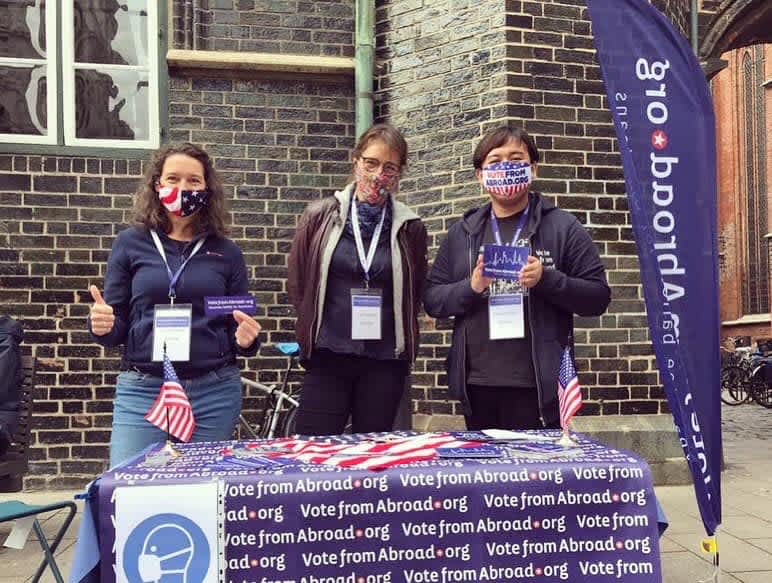 10 October, Hamburg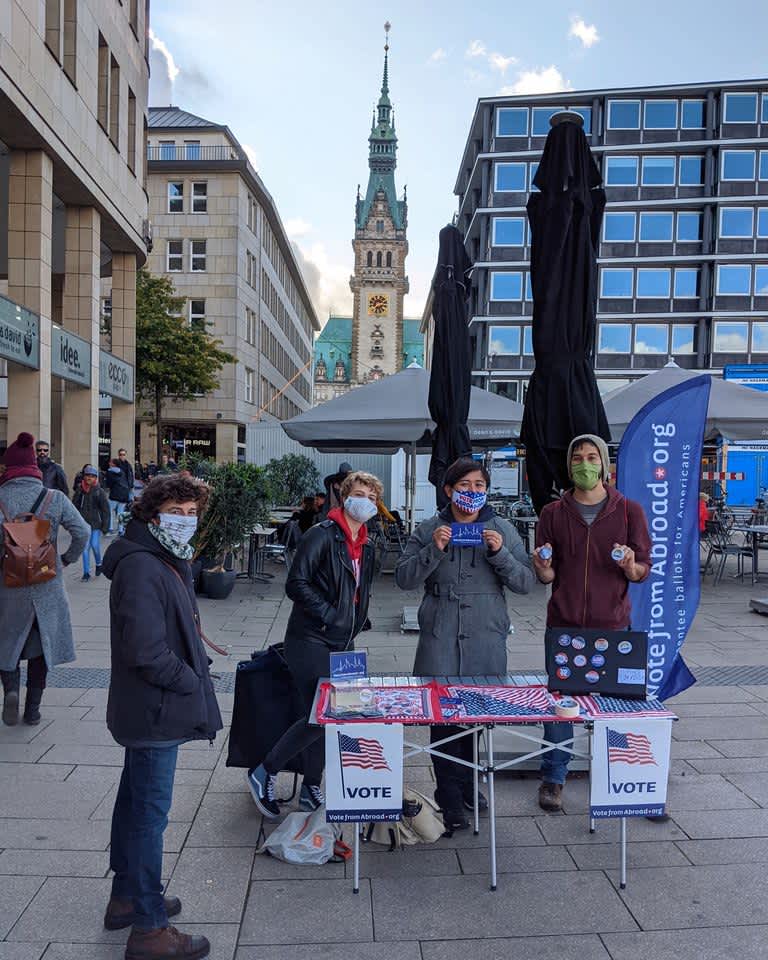 17 October, Hamburg
Do you like this post?