Hamburg was in the fortuitous position to have a considerable group of highly talented artists to support its last celebration of Juneteenth, the oldest nationally celebrated commemoration of the ending of slavery in the United States. 
This year's event was arranged and moderated by myself (Elaine Thomas), as were the two years before. It's purpose was multi-fold. One was, of course, to acknowledge Juneteenth. Tyrone Chambers II did a wonderful reading of the Juneteenth Proclamation. There were unforgettable songs from Melvin Edmondson, Darrin LB, Julie Silvera, and a spontaneous talk from the well-known DJ Gordon Clay.
Because of the recent number of Black Americans who have died from police brutality lately, we also did a commemoration #SAYTHEIRNAMES ceremony with electric guitar backings from Randall Brown. The ceremony concluded with Marshall Titus, Johnny Tune, and Tony Potts leading everyone in a very stirring rendition of "We Shall Overcome."
 
It was a very emotionally touching experience that, I am sure, left everyone who attended lifted and inspired.
 
Text by Elaine Thomas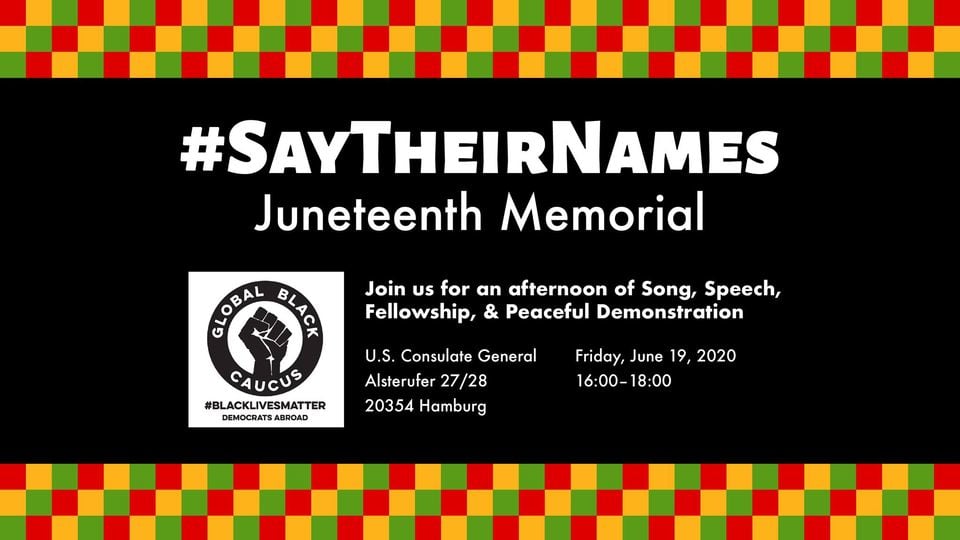 Do you like this post?