After coffee and homemade cookies, some twenty five members began the meeting with a look backward to the highlights of 2019. This first meeting of the year was dedicated to the volunteers who have supported our chapter in so many ways. From attending meetings and drinking beers together on final Fridays, to demonstrating for our beliefs in front of the Consulate; from staffing our stand during the Christopher Street Day weekend, to informing exchange students of their right to vote from abroad—thank you all for your contributions!
Since this was not the beginning of just any year, but the year in which we finally have the chance to elect a new President, we used this opportunity to brainstorm about the way forward: how to reach the thousands of Americans who are not members; places where we can distribute vote-from-abroad information materials; how to persuade all of you to help with contacting members by telephone; and starting a podcast to share our stories with democrats all over the world.
We were delighted to welcome so many new faces to this meeting. There was commitment, urgency and energy in the room, even after three hours!
Text and Photo by Maryann Schmunk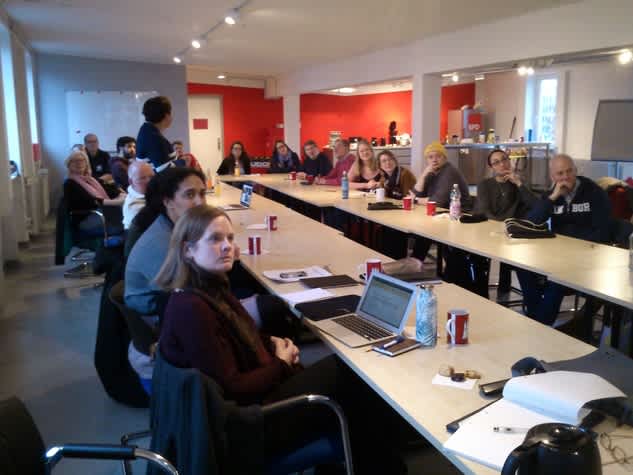 Do you like this post?