Hello Dems & Friends. Last night, I taped a very short segment for Urix on NRK. (The last six minutes or so of the program.) The idea was to debate gun control with Austin Rasmussen of Republicans Abroad Norway. There wasn't time for a real debate, but we each made a couple of quick points. I hope I did DAN proud. Unfortunately, this is likely not the last time we'll be called upon for our perspective on this issue.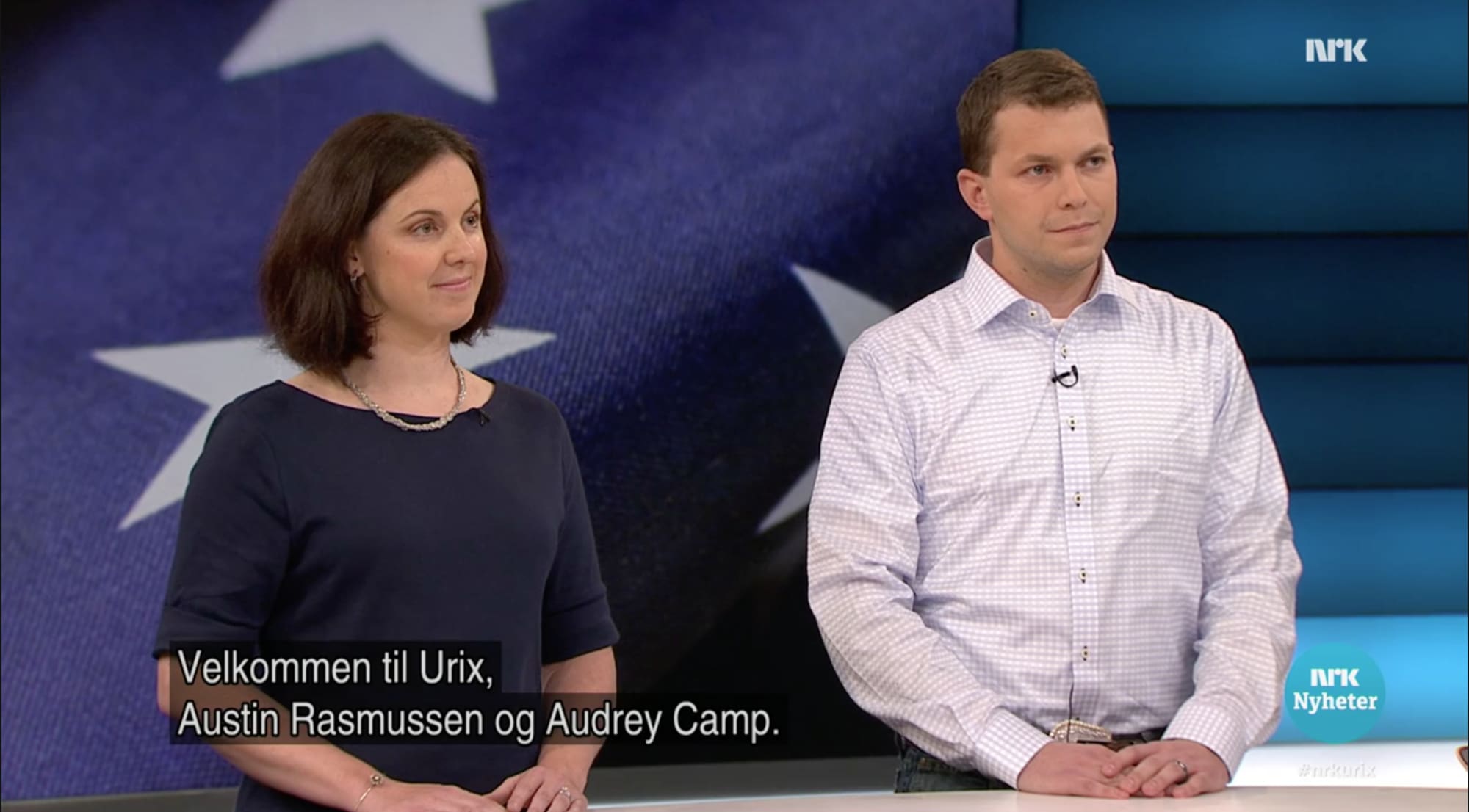 Meanwhile, I want to cite a couple of the stats we mentioned tonight:
Some things I wanted to say, but couldn't squeeze in...
But we need to do it together. Our members of congress need to MOVE on this issue now. Please call. Please write. Please vote. And please keep talking about this issue in an earnest, informed, reasonable way with your conservative friends.
Audrey Camp, DAN Chair
Do you like this post?