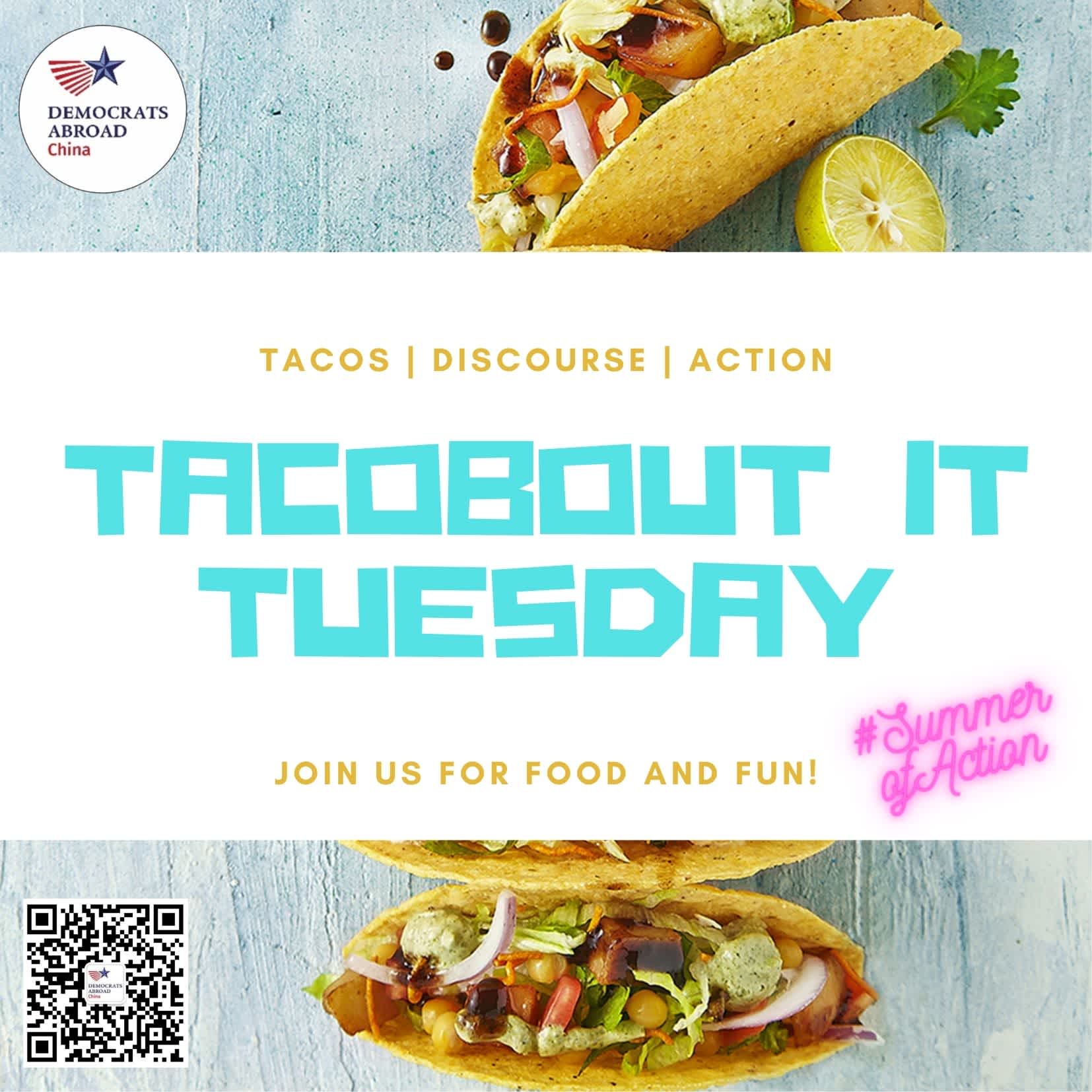 The Hispanic and Progressive Caucuses present:
TACOBOUT IT TUESDAYS!
Please join part one of DACN's reoccurring series, all part of the #SummerOfAction campaign. 
We will eat tacos, discuss politics, and decide on an action to take at each meeting.
Members may join online, as well as host their own local in-person event.
Please email [email protected] if interested in hosting a local event.
Our team will create a flyer and publish an announcement for each locality.  
Let's Get To Work! 
WHEN
July 27, 2021 at 7:00pm - 9pm Beijing Time
CONTACT
DACN Progressive & Hispanic Caucuses ·
Who's RSVPing
Do you like this post?