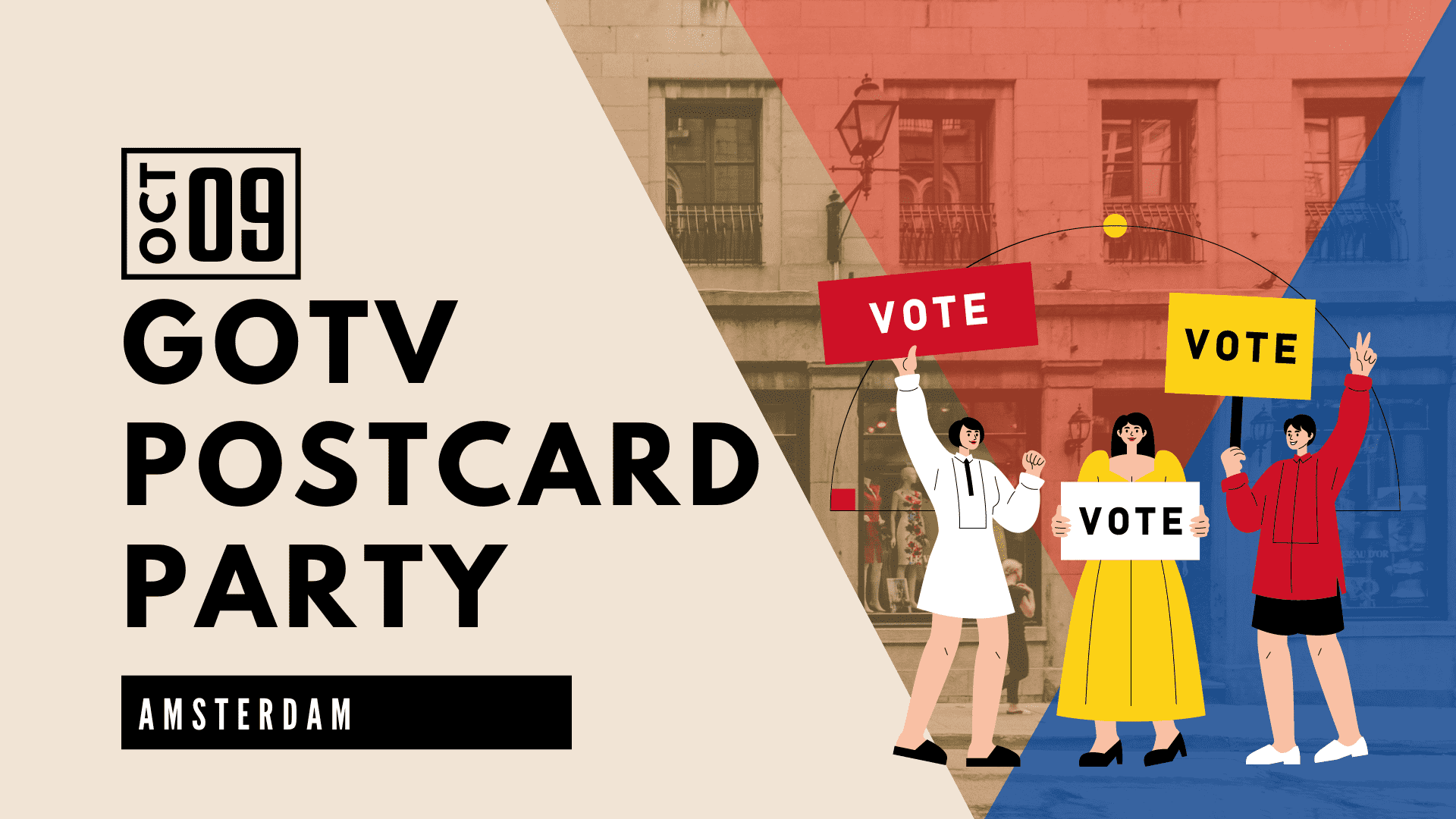 Are you ready to help get out the vote in the midterms? Come write friendly postcards to Democratic-leaning voters in the Netherlands, reminding them to request their ballot and be part of this critical election.
Stop by, meet other volunteers, and make a difference when it counts!
WHEN
October 09, 2022 at 2:00pm - 5pm Amsterdam Time
CONTACT
Tre'Shawn Griffin-Noordermeer
Who's RSVPing
Do you like this post?