Saturday, November 06
Zoom, Austria
Monthly Members Meeting: November 6th
RSVP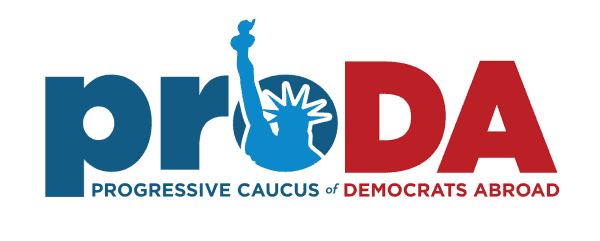 November 6th at 10-11am Eastern Time, 3-4pm CET, and 10-11pm Beijing Time
Co-hosts: DA Austria, DA Canada, DA Guadalajara, proDA Austria, and proDA Germany
Join us on Saturday, November 6th, for our next monthly members meeting! proDA leaders will report on progress with our terms of reference review, communications, issue advocacy, collaboration, team building, and more. We also will seek member input for our November/December plans, including events. Hear how you can take action on student loan justice, reparations justice, voting rights, Building Back Better, combating climate change, and more.  
Please RSVP for the Zoom link below.
We have two action requests now:
Which song would you like to open our November 6th meeting?
And, by the way, what name do you propose for our monthly meetings?
Please send us your recommendations now at [email protected]
We will choose a song from your suggestions and use your proposals for a vote on our monthly meeting name on November 6th. The winning name will trigger a new design for our monthly members meetings, too!
WHEN
Saturday, November 06, 2021 at 10:00 AM Eastern Time (US & Canada) Time
WHERE

Zoom
Austria
Google map and directions
CONTACT
Bruce Murray
[email protected]
33 RSVPs