By unanimous vote on May 25th at the Democrats Abroad Global Meeting, DA Haiti was welcomed as a full voting member of Democrats Abroad.  We look forward to being part of this progressive organization giving voice to Americans living abroad.  Here in Haiti we plan to grow our member community and get out the vote!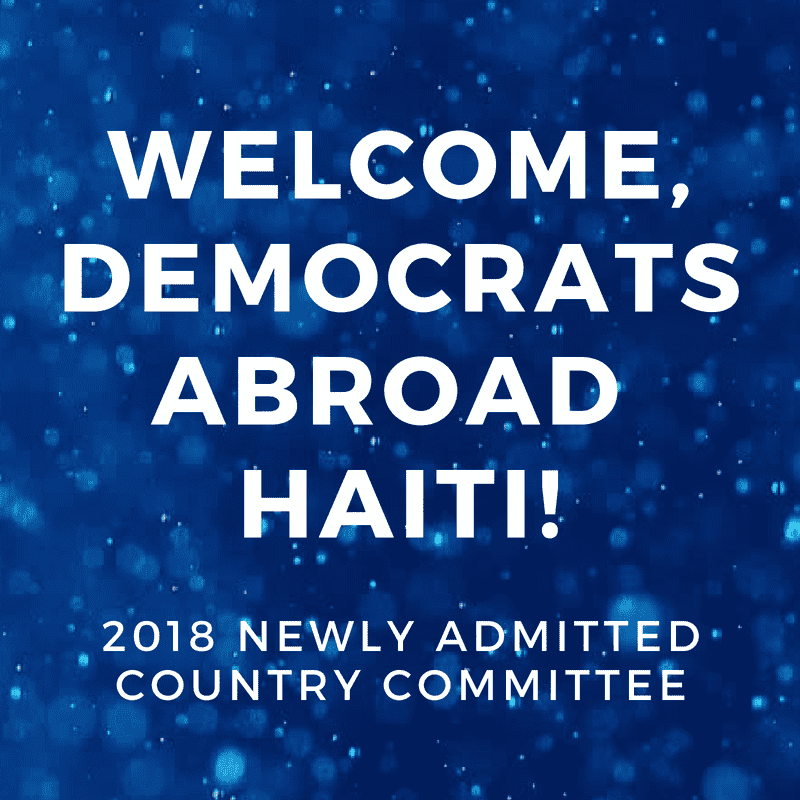 ---
Solidarity matters!  On Saturday, March 24th DA Members and friends gathered for social media posts to support the student-led March for Our Lives Movement to demand the safety of our children and action from our representatives for gun control.  We also watched a film, Making a Killing: Guns, Greed and the NRA, to raise our awareness on the issue.  Please see some pictures below from the event plus coverage by Democrats Abroad and the New York Times. 
Press:
New York Times: http://www.nytimes.com/interactive/2018/03/24/us/photos-march-for-lives.html
Democrats Abroad: http://www.democratsabroad.org/march_for_our_lives_enough_is_enough_virtual_march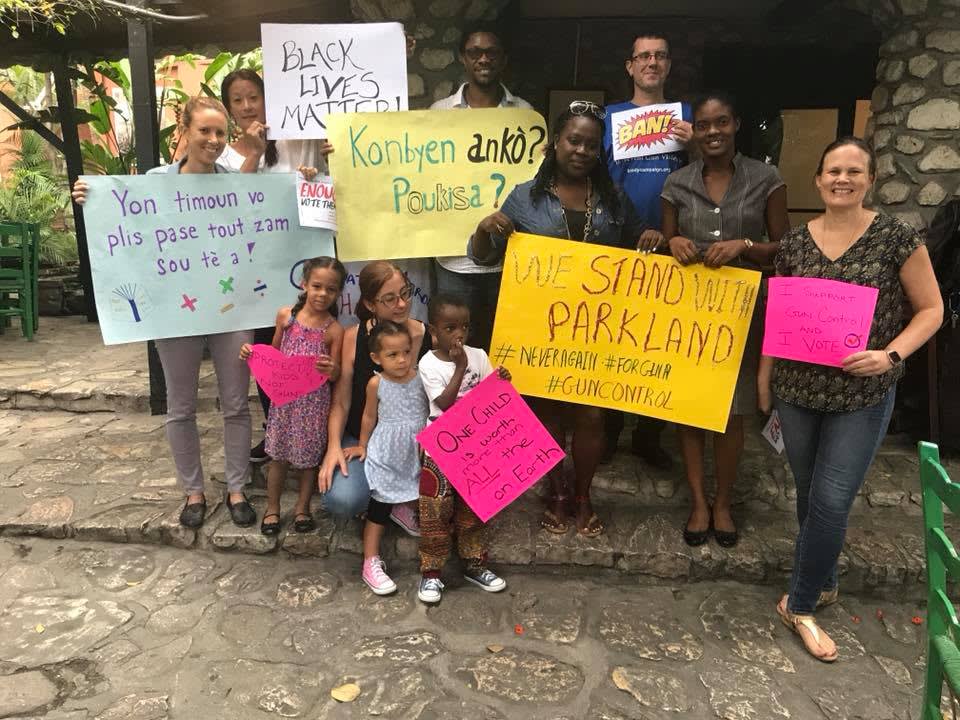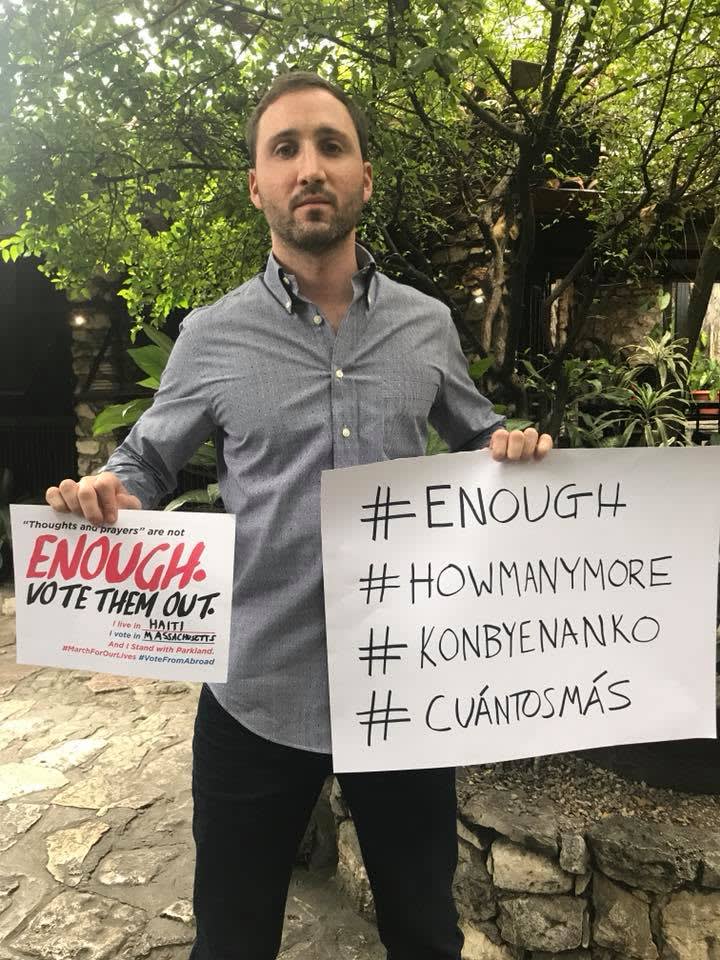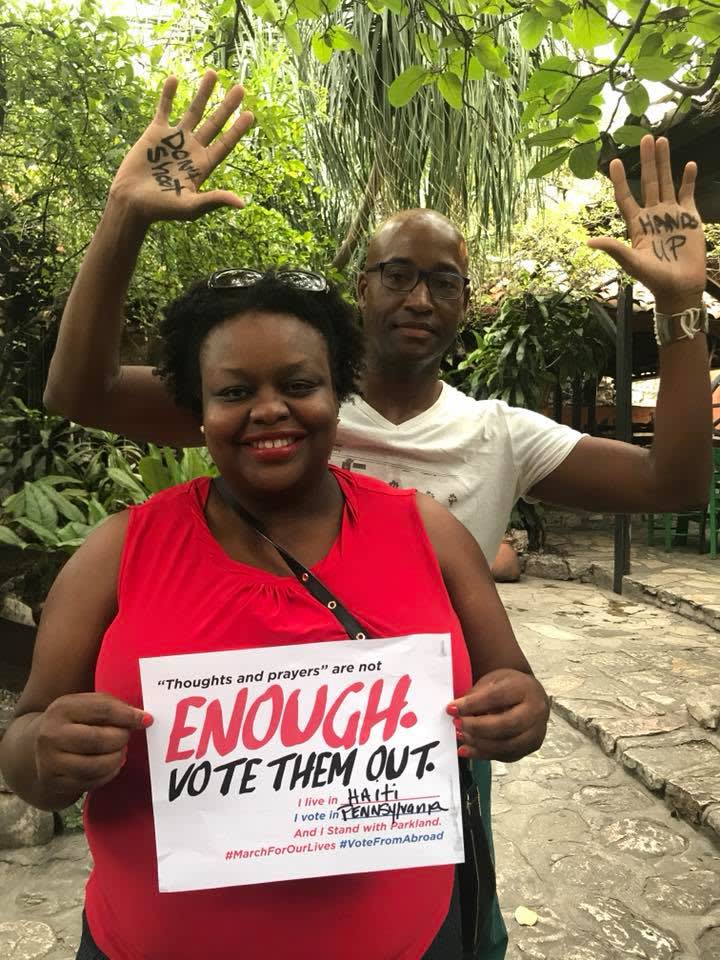 ---
Photo by Rogan Schlassa
Welcome to Democrats Abroad Haiti!
We invite Americans living in Haiti to get involved with DA Haiti,  the country committee for US Democrats living here. Please join Democrats Abroad and watch this space for upcoming announcements of meetings and events. If you're interested in putting on an event yourself or helping to get out the vote, please get in touch with DA Haiti Chair, Amber Walsh, or Americas Regional Vice Chair, Jody Quinnell, who will help you coordinate and promote the activity. 
---