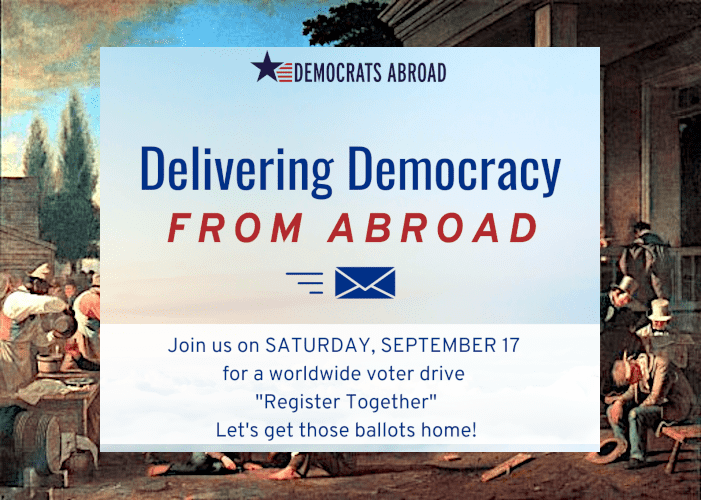 VOTE! Vote for... Abortion rights. Gun regulations. Saving our planet. Saving our democracy @2022-RegisterTogether.
Have you requested your ballots for the Congressional election in November? We're less than sixty days away. All the issues above will effectively be on the ballot: all are at risk if we lose control of Congress. The House is particularly vulnerable.
We'll be available again for a Saturday afternoon to help you request your ballots (and register to vote, if you need to do that). Find us at Condeco Kompassen on Harry Hjärnes Plats. Get something to eat or drink and look for us upstairs, probably towards the back.

Note that the closest tram stops are Brunnsparken and Kungsportsplatsen. Condeco is also reasonable walking distance from the central station.
WHEN
September 17, 2022 at 1:00pm - 3pm Stockholm Time
CONTACT
Rick Wicks · · +46 73 955 69 21
Who's RSVPing
Do you like this post?