Saturday, April 22
Basel, Switzerland
Bacchus Caucus: Sparkling Wines
RSVP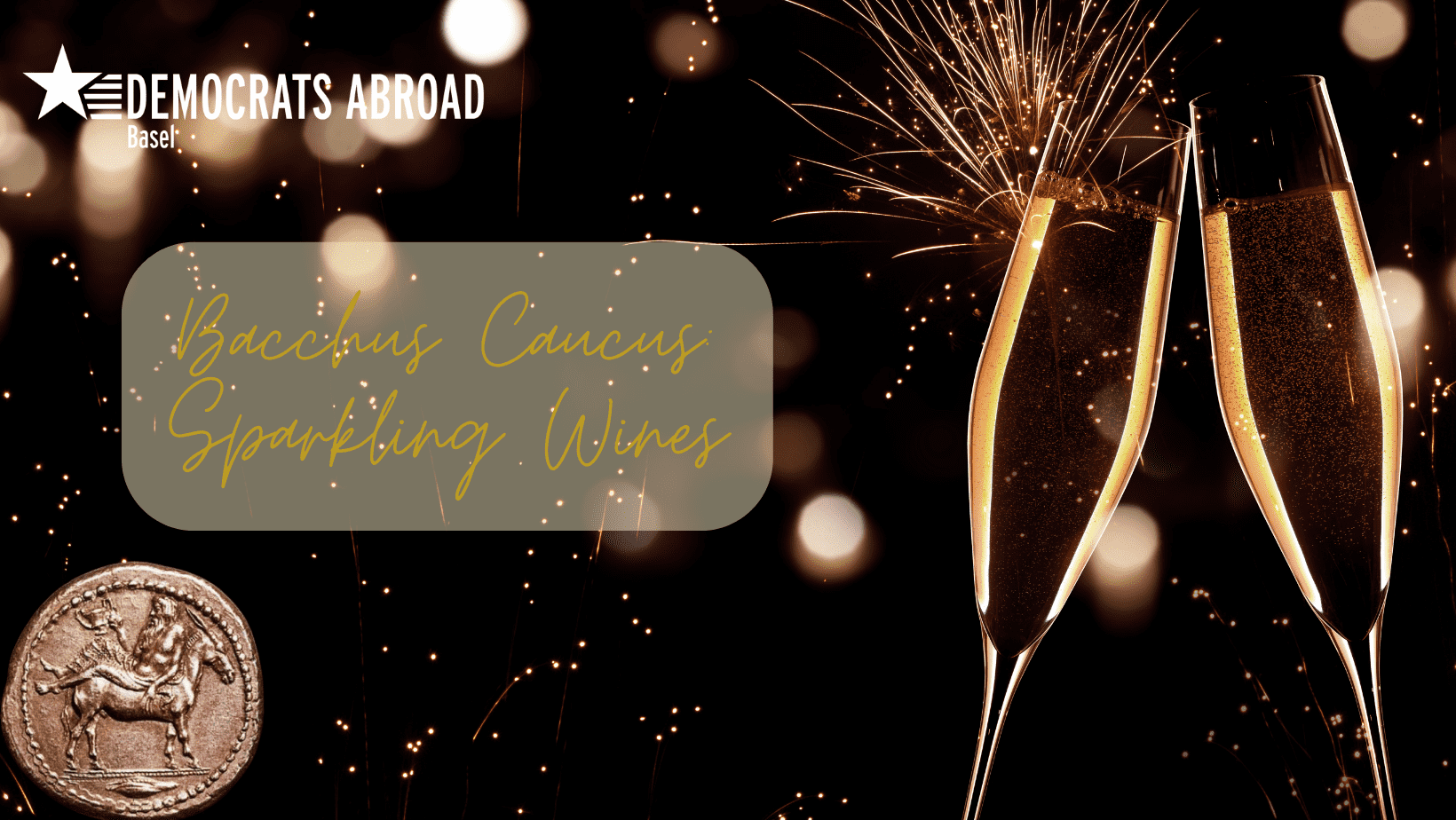 It's Only Indictment of it Comes from the Indictment Region of France; Otherwise it's Just Sparkling Incrimination
Learn all about Sparkling Wines with our Sommelier Steph! Whether you're planning a special dinner or just want to celebrate with a glass of bubbly, the options available can be overwhelming.
We'll make it easy by sharing some somm sense. You'll be the envy of all your friends with your superior knowledge!
Snacks and wine tastings included in the $40 US entry.
---
About Sommelier Steph
After devoting 17 years to emergency and critical care veterinary nursing, Steph decided to leave medicine and turn her much loved wine hobby into a second career. She began working at a Finger Lakes winery where she immersed herself in every aspect of wine making: vineyard experience, harvest and crush, and the tasting room where she honed her skills in food and wine pairing. While working in the winery, she joined a company which provided small, semi-private, educational wine tours within the FLX region. Within this time she also became beverage manager and wine captain of a high-end catering company, where she was able to continue her work with local winemakers in putting together tasting menus for private events.
She obtained her sommelier training through The Court of Master Sommeliers and is a member of the Guild of Sommeliers. She worked as a member of the sommelier team at Les Trois Rois, a 5-star hotel in Basel, where she served as the bar sommelier and bar supervisor, before the COVID-19 pandemic led to a return to veterinary medicine. 
She lives in Muttenz with her husband Richard, her dog, and her three adorable kitties.
---
WHEN
Saturday, April 22, 2023 at 06:30 PM Bern Time
WHERE
Private residence near Aeschenplatz
Basel, BS 4052
Switzerland
Google map and directions
CONTACT
Elizabeth Voss
[email protected]
Sorry, this event is sold out
10 RSVPs