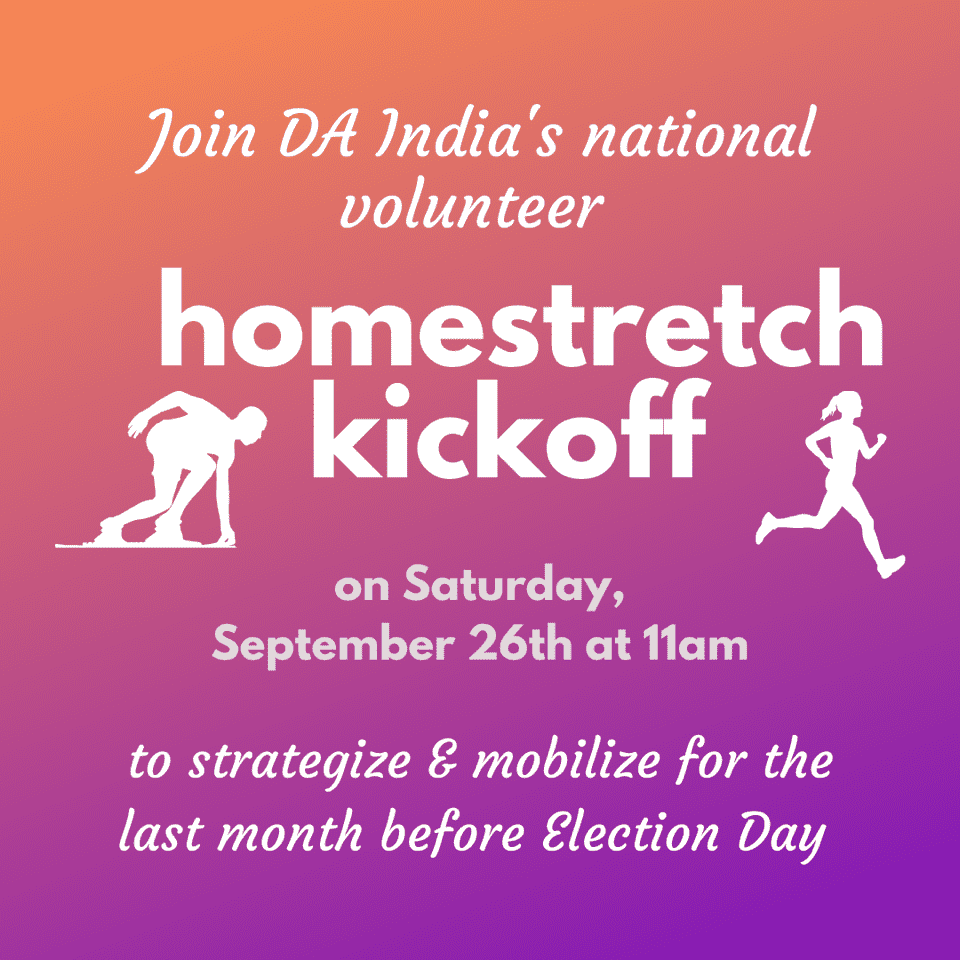 Have you ever felt uneasy about a bigoted comments President Trump made? Ever felt a pang of horror at reading about children in cages, or tax-cuts for billionaires, or attempts to rip healthcare away from 20 million people by gutting Obamacare? Are you concerned about the future of our Supreme Court?
You have 6 weeks to do something about it.
Join Democrats Abroad India, as we turn fear into focus at our National Volunteer Homestretch Kickoff! Become a member of our team that will give whatever they can over these next 41 days, to text swing state voters, call DA members to make sure they've voted, talk to everyone on their contact list about supporting Joe Biden, AND help elect Joe Biden and Kamala Harris with an idea you might bring to the table!
Your country need you over these next 6 weeks.
RSVP : [email protected]
WHEN
September 26, 2020 at 11am - 12pm Mumbai Time
Who's RSVPing
Do you like this post?