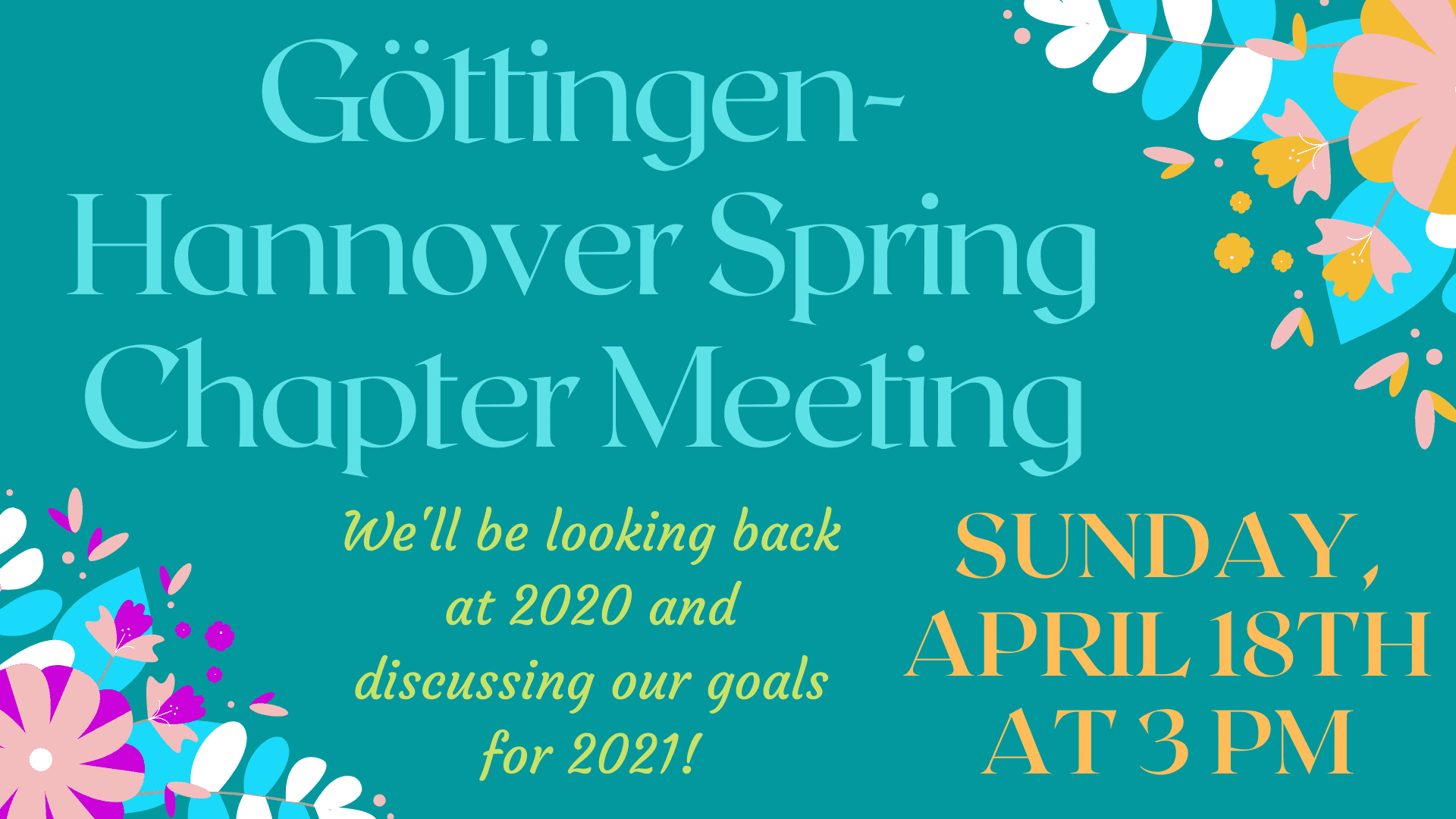 Come join us for the Göttingen-Hannover Spring Chapter Meeting on Sunday, April 18th at 3pm! This is a wonderful opportunity to recap all that we accomplished in 2020 and review the goals for our chapter for 2021. We also hope to hear from you so we can shape the chapter together and help to meet the interests and needs of all of our members. If you haven't already, please fill our Member Interest Survey HERE!
At our meeting we'll:
- Recap the AGM and the chapter activities in 2020
- Review the results of our Member Interest Survey
- Discuss Chapter and Precinct goals/events for the coming year
- Give an update on National and Global work to protect Voting Rights and States Outreach & let you know what action you can take
- Have time for open discussion
Please RSVP at the link below to receive the Zoom link for the meeting!
WHEN
April 18, 2021 at 3pm - 4:30pm Berlin Time
CONTACT
Jennifer von Estorff ·
Who's RSVPing
Katie Von Holzen
Do you like this post?