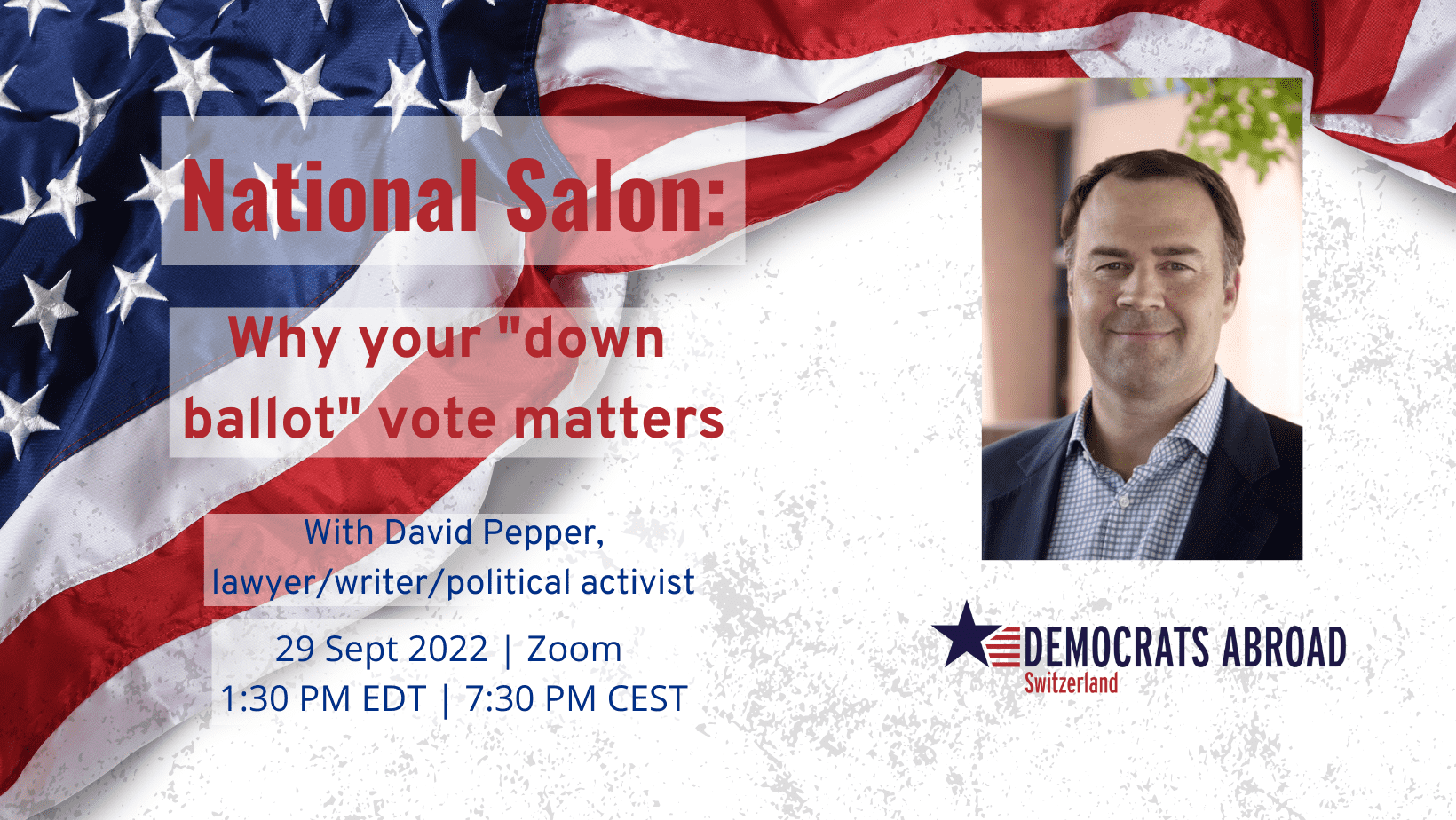 Midterm elections don't get as much coverage as presidential elections, and there's a definite perception that voting "down ballot" doesn't matter.
However, every two years all 435 seats in the House of Representatives are on the ballot, as are one-third of the Senate seats (34 this year). In 2022, there are 36 gubernatorial elections, 30 lieutenant gubernatorial elections, and 27 Secretaries of State, among the 307 state executive races in 44 states.
Are you wondering why should vote this year, and why you should pay attention to those state and local elections? David Pepper would like to tell you!
Join us for a discussion about voting in these all-important Midterms at 7:30 PM CEST (1:30 PM EDT) via Zoom. RSVP for the meeting details.
---
David Pepper is a lawyer, writer, political activist, former elected official, and adjunct professor, and served as the Chairman of the Ohio Democratic Party between 2015 and 2021. David also appeared in "All In," the documentary highlighting Stacey Abrams' nationwide fight for voting rights.
His 2021 book Laboratories of Autocracy is about why we have to focus on down ballot and state-level races, particularly state legislatures.
---
WHEN
September 29, 2022 at 7:30pm - 9pm Bern Time
Who's RSVPing

Elaine Capizzi

ellen schiffman
Do you like this post?