Sunday, September 11
Uetliberg, Switzerland
Uetliberg Hike & Social Hour
RSVP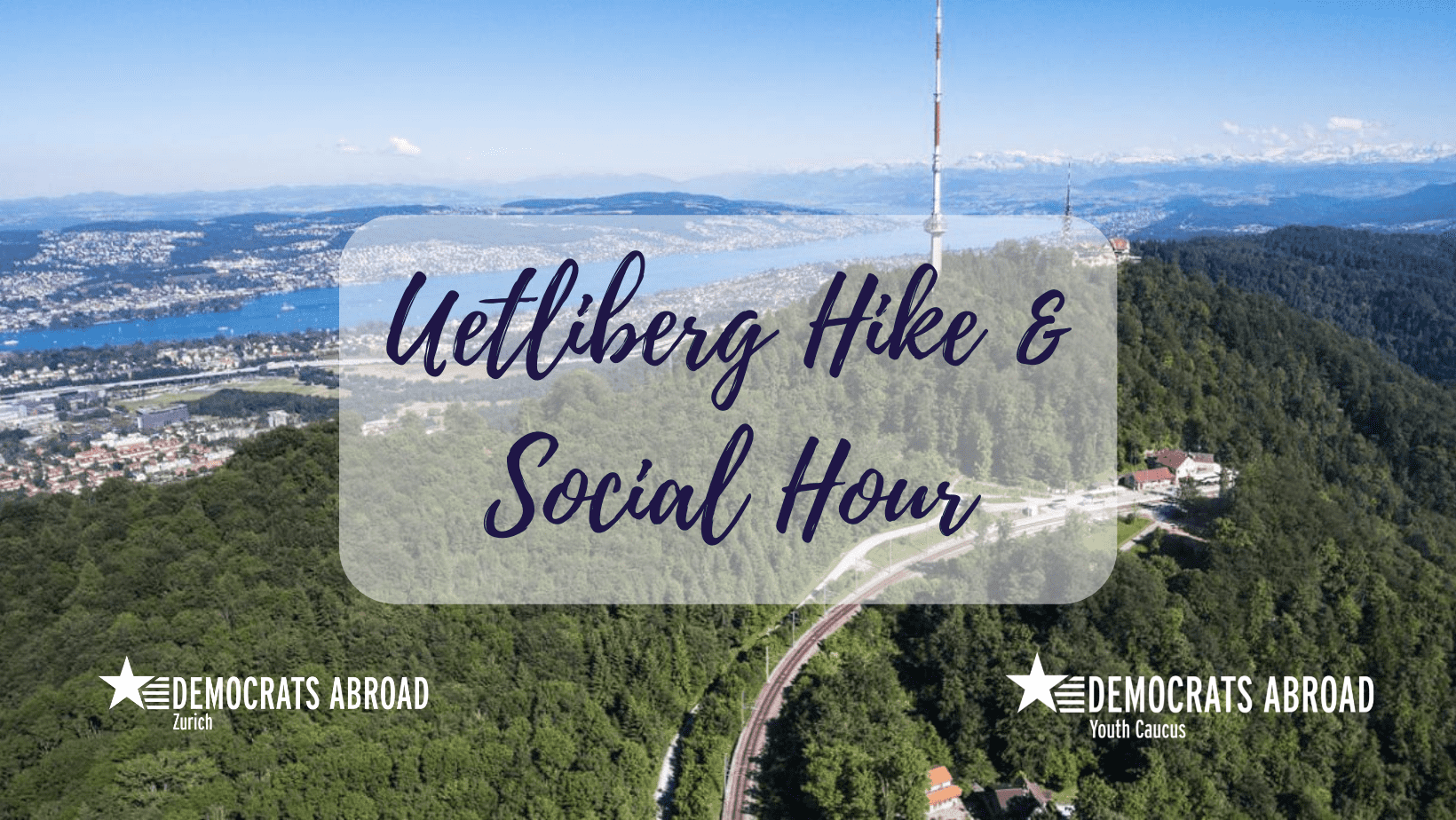 Please join the Democrats Abroad Switzerland Youth Caucus and Zurich Chapter for a short but challenging hike up the Uetliberg mountain, followed by refreshments, snacks, and good conversation at the Hotel Uto Kulm restaurant once we've reached the top.
Folks who would prefer to skip the hike, but still want to enjoy the view from the peak, are more than welcome to use public transportation (the S10 train line) to reach the end destination.
However you choose to get there, we would love to have you join us for our celebration of a great summer season of getting out the vote!
---
Starting point for hikers: Albisguetli stop for Tram 13
Starting point for public transportation: at the Zurich Hauptbahnhof on the S10 platform, or on the train

End point: Uetliberg Kulm, at the Hotel Uto Kulm restaurant
---
Additional info about the hike:

Distance (for hikers) is approx. 2 kilometers.

Hikers and public transport folks can both meet at their starting points at 1pm, but it will take hikers approximately 45 minutes to make the journey to the top, maybe slightly longer depending on walking speed. Path is very steep, but otherwise an "easy" hike.


However you get there, the goal is to reach the end point (Uetliberg Kulm) around 2pm.
Helpful links:
---
WHEN
Sunday, September 11, 2022 at 01:00 PM Bern Time
WHERE
Uetliberg Kulm
Uetliberg 8143
Switzerland
Google map and directions
CONTACT
Aubrey Wagg
[email protected]
5 RSVPs