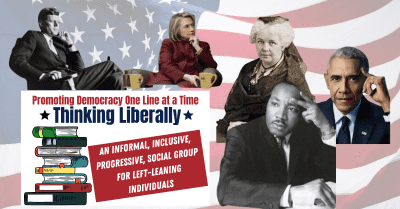 THINKING LIBERALLY will continue virtually this month with a structured discussion focusing on a short, topical article on Tuesday, May 4th at 18:00. We have chosen a piece which addresses communication between the parties, called "Democrats and Republicans no longer speak the same language: A dictionary for these polarized times." Please find the article at this link: https://www.nytimes.com/2021/04/09/opinion/infrastructure-democrats-republicans.html?referringSource=articleShare.  If you have exceeded your NYTimes articles for the month, send us a message and we will sort something out.
WHEN
May 04, 2021 at 6pm - 8pm Helsinki Time
Do you like this post?