Action Meeting Thursday, October 28th,  8 to 9:30PM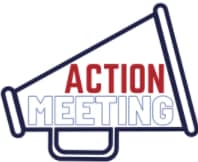 7:45-8:00 sign in
8:00-9:30 Open discussion 
Speaker 
Chris Kozak, Climate Reality Leader

Moderator: Sarajean 
Join Chris and Sarajean for an informative and energizing discussion about climate action!  We will talk about living a more sustainable lifestyle, the Green New Deal, the Citizens Climate Lobby and actions we can take right now at the local, community, and federal levels. 
Actions will include 1) simple things you can do every day 2) using your consumer power to support greener businesses and 3) contacting govt officials on a specific bill and 4) voting.
*If you are interested in being a green leader for the future this is for you!
RSVP ( PLEASE NOTE we would like you to share some information with us in advance including questions for Chris) 
WHEN
October 28, 2021 at 8:00pm - 9:30pm Tokyo Time
CONTACT
Sarajean Rossitto ·
Who's RSVPing
Do you like this post?