Ballot Request Deadlines are coming up...  If you haven't requested a ballot there is still time, but hurry!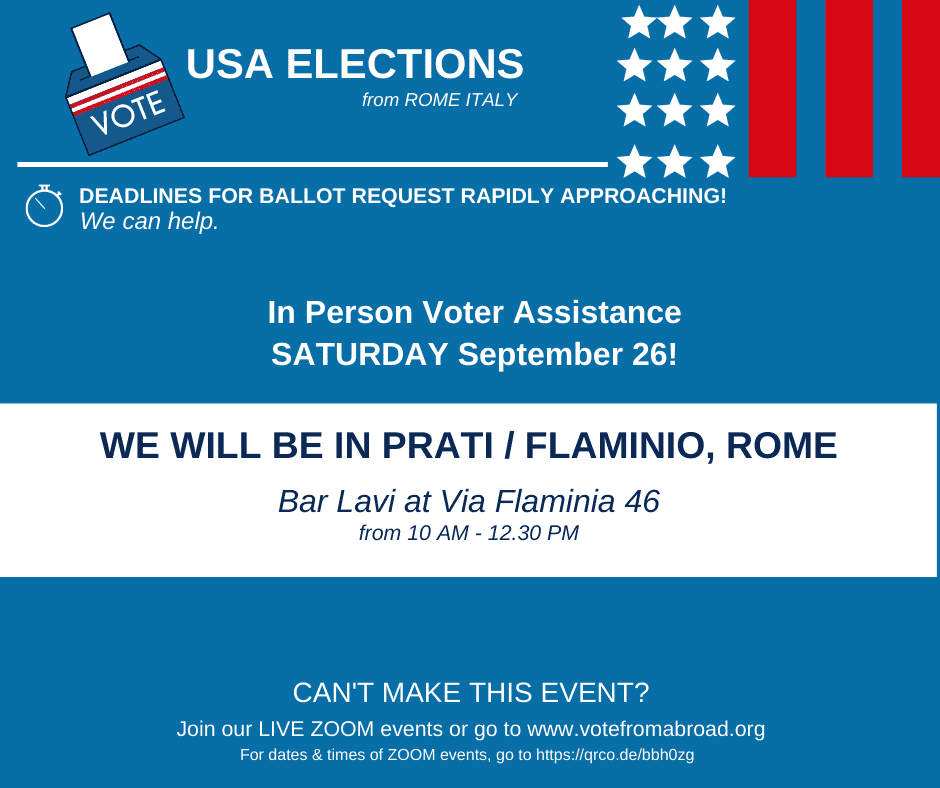 Grab a coffee or an ice cream and get help with your ballot!
See you on Saturday at Bar Lavi, via Flaminia 46 Rome
WHEN
September 26, 2020 at 10am - 12:30pm Rome Time
CONTACT
Danielle Miklos ·
Do you like this post?