Get help with your ballot or FWAB. 
Our Volunteers are here to help you.
and stay for happy hour or dinner... there's a special offer for you 
⬇️ ⬇️ ⬇️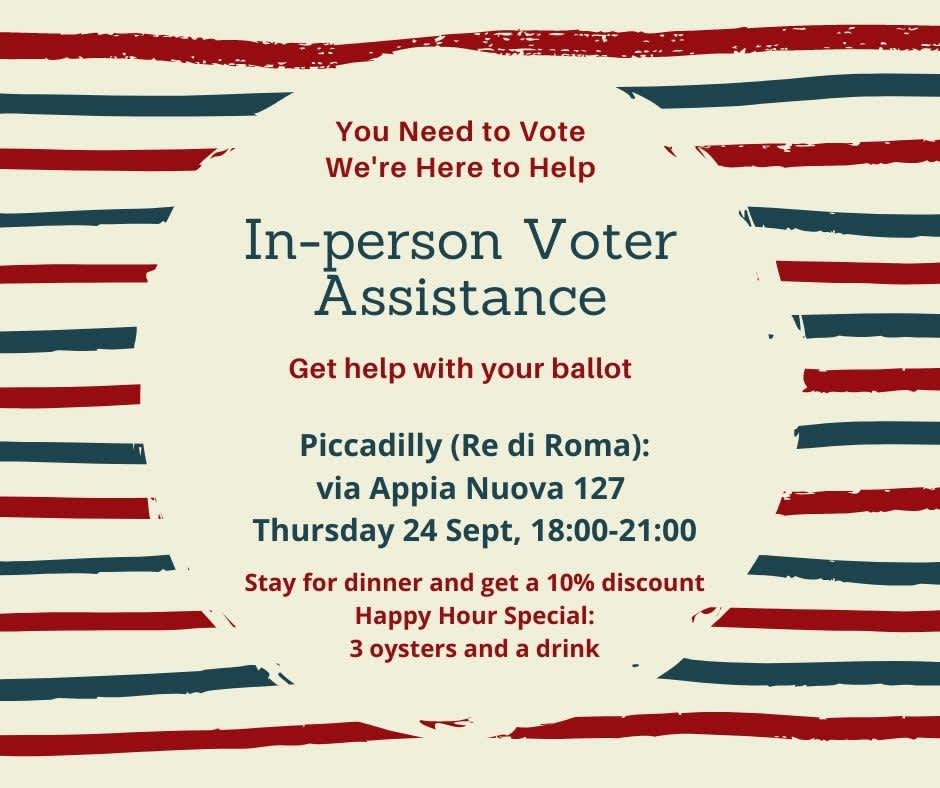 Remember: We cannot take your ballot be mailed or handle it in any way.
WHEN
September 24, 2020 at 6pm - 9pm Rome Time
CONTACT
Danielle Miklos ·
Do you like this post?