Tuesday, January 18
Basel, Switzerland
Virtual Voter Registration Training
RSVP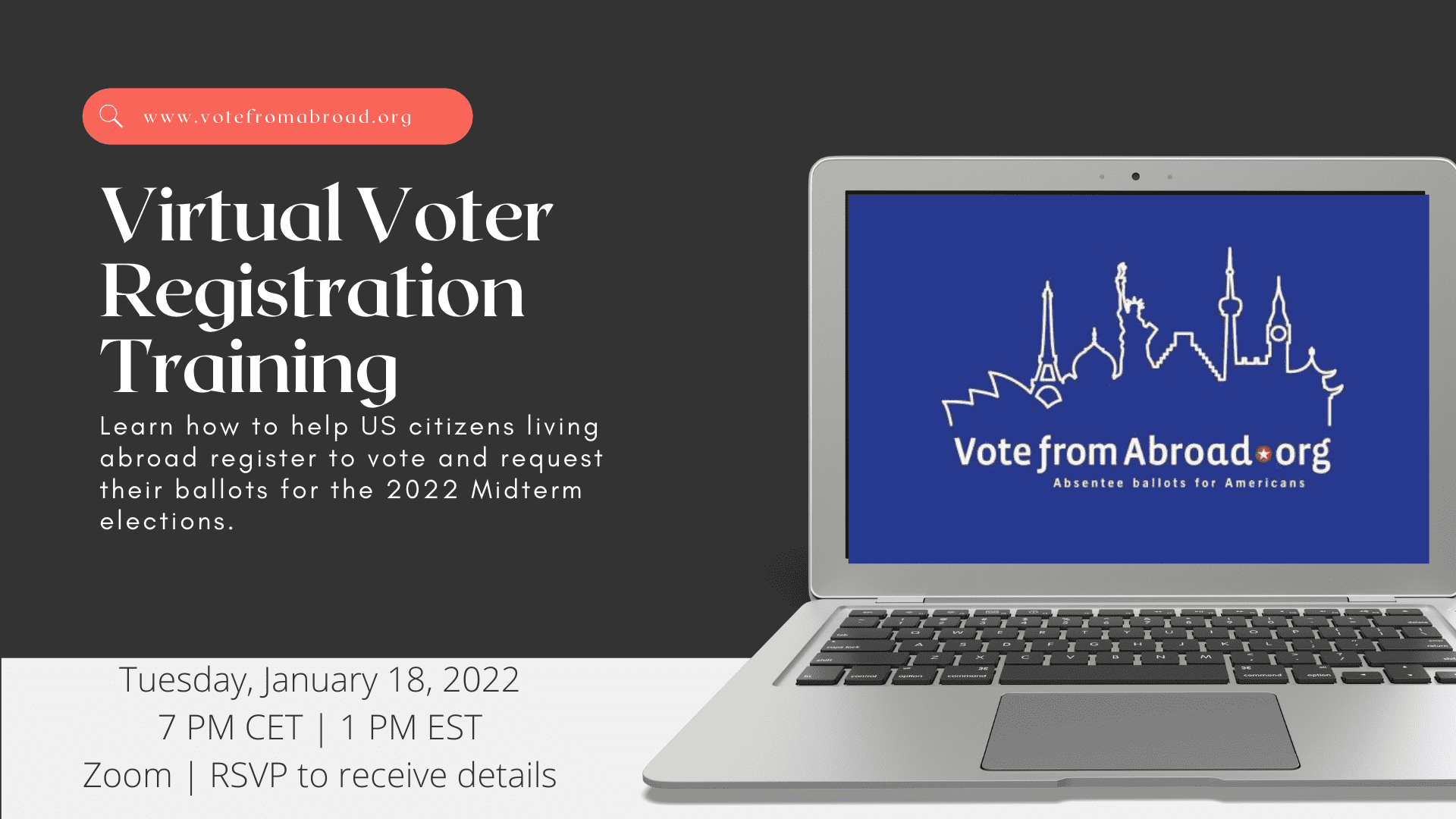 It's Midterm time! As US citizens living abroad, we need to request our ballots again. As election laws change in the states, registration and ballot request processes have to adapt.
If you're interested in helping fellow citizens register to vote and/or request their ballot for 2022, please join us at this voter registration training!
We will also spend some time 💡 brainstorming plans 💡 for getting out the vote 📮 🗳️ throughout the year.
---
WHEN
Tuesday, January 18, 2022 at 07:00 PM Bern Time
CONTACT
Kristen Jafflin
[email protected]
26 RSVPs