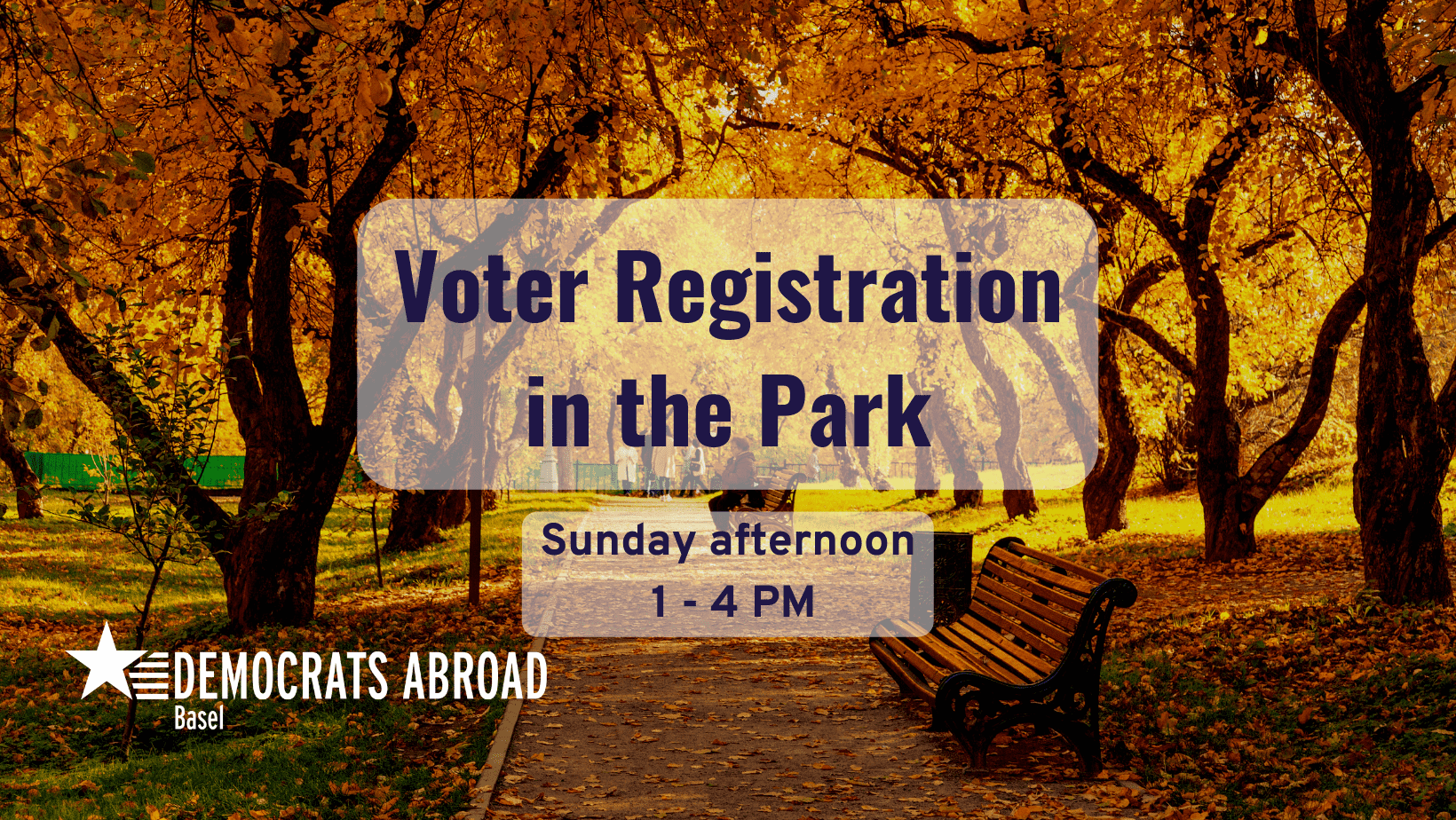 It's time to vote soon! All US citizens can vote in the upcoming mid-term elections, and we can help you make sure that you'll get your ballot and be able to vote. Come join our Voter Helper Volunteers at Schützenmattpark. We'll help you register, request your ballot, or just check to make sure that everything is in order for your to vote in November. Look for volunteers wearing "Vote From Abroad" T-shirts. We'll be at or near the café at Pavillon im Park.
Not sure what races you can vote in? Want some information on the candidates you'll see on your ballot. We can help with that too! Just look for our volunteers!
Find us in Schützenmattpark on Sunday, 18 September or 25 September, or in Elisabethenanlage on Sunday, 2 October.
---
WHEN
September 18, 2022 at 1:00pm - 4pm Bern Time
CONTACT
Kristen Jafflin ·
Who's RSVPing
Do you like this post?