---
News
The elections are right around the corner, and here are some ways you can help us create a BLUE WAVE: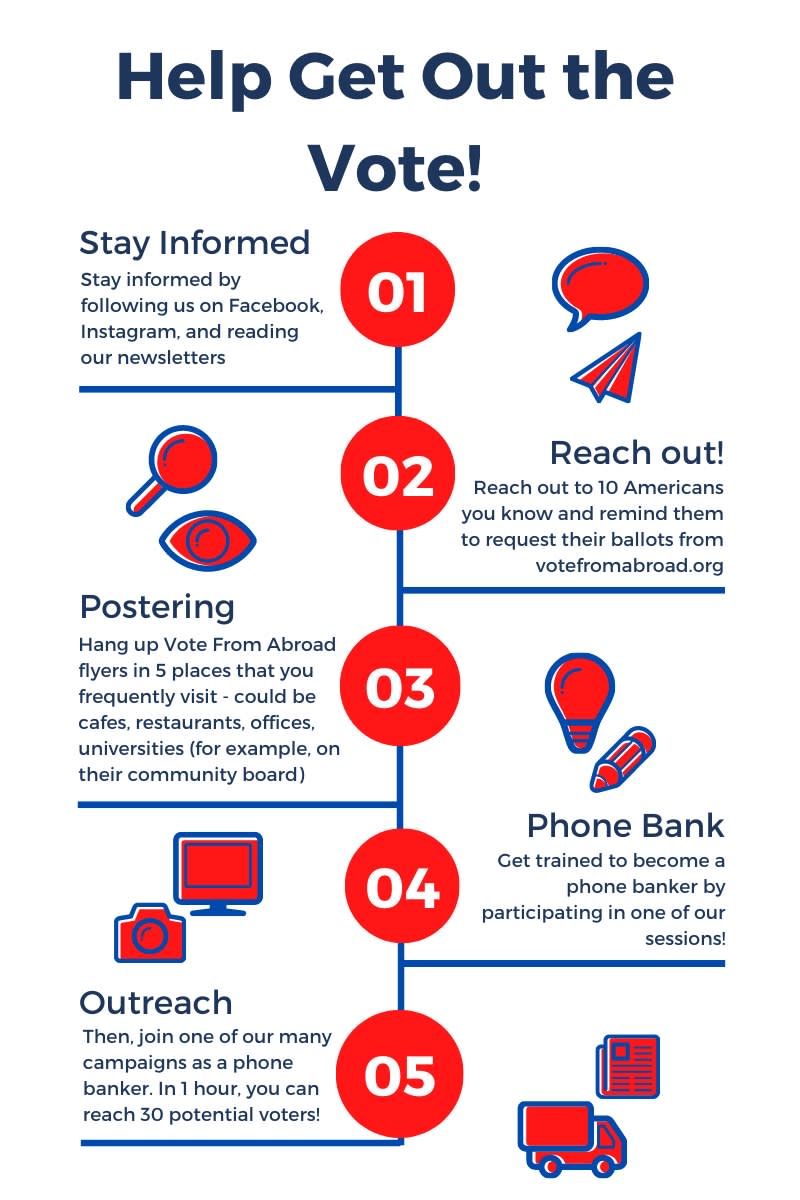 Stay informed by following us on social media (@DemsAbroadYouth)
Reach out to others to help them register and request their ballots
Hang up Vote From Abroad posters
Train to be a phone banker (its' easy!)
Then, join one of the many available phone banking outreach campaigns

If you want to help but don't have much free time, consider

making a donation here.
Re-share informational posts to help others learn how to vote
Create your own posts encouraging others to vote
Attend Democrats Abroad Global Youth Caucus events to get excited about the elections (here's one coming up soon)
Join other caucuses to get involved with other issues you care about 
Please contribute in any way you can—with your time, your voice, or with other resources. We can make a difference if we actively engage together.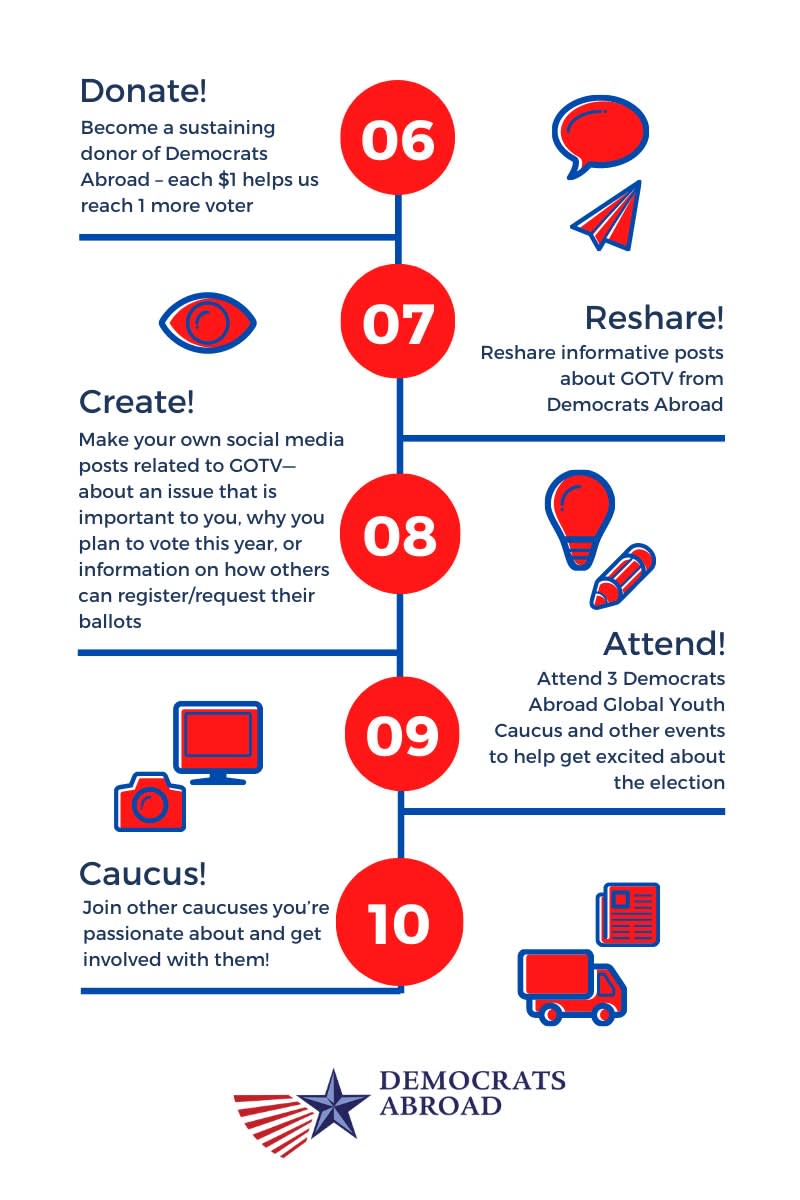 read more
When? August 8 and 15, 2020 – 09:00 to 21:00 CEST; 00:00-12:00 PDT; 03:00-15:00 EDT; 15:00-03:00 HKT
Where? Online via CallHub
Why?
As the GYC, we believe the voice of every eligible voter matters. Therefore, we want to increase voter participation from abroad to ensure victory in November!
What is it?
The GYC Call-a-Thon is a fundraising calling marathon. Our phonebankers will make as many calls as they can between 9am-9pm CEST on August, 8, 2020 to remind DA members to request their ballots. The GYC and callers will work together to secure sponsors to help us reach our calling goals and generously provide the funds we need to keep our voter outreach projects going strong through November!
How can YOU help?
First, please RSVP to the event. Then, use this form to let us know how many calls you will commit to making during the call-a-thon. In about 1 hour, a caller can make up to 30 calls – that is 30 potential voters reached!
We also ask you to find sponsors to donate money to support our efforts. You can share this link with your friends and family to secure pledges for your calling commitment. Your sponsors may donate whatever amount they would like! But remember, the more money we raise, the more voters we will reach! However, we understand this may be a difficult time for many people, so please only do what you can.
Please also share this event with other Democrats Abroad members and encourage them to join our effort!
If you are unable to participate in the call-a-thon, but would still like to donate money to assist us with our efforts, please do so here.
Never used Callhub or made calls before?
Sign up here for a Callhub Training event on August 5!  You'll get a complete walk through and hands on training on how to help DA Get Out The Vote!
read more
See all posts
---
Upcoming Events