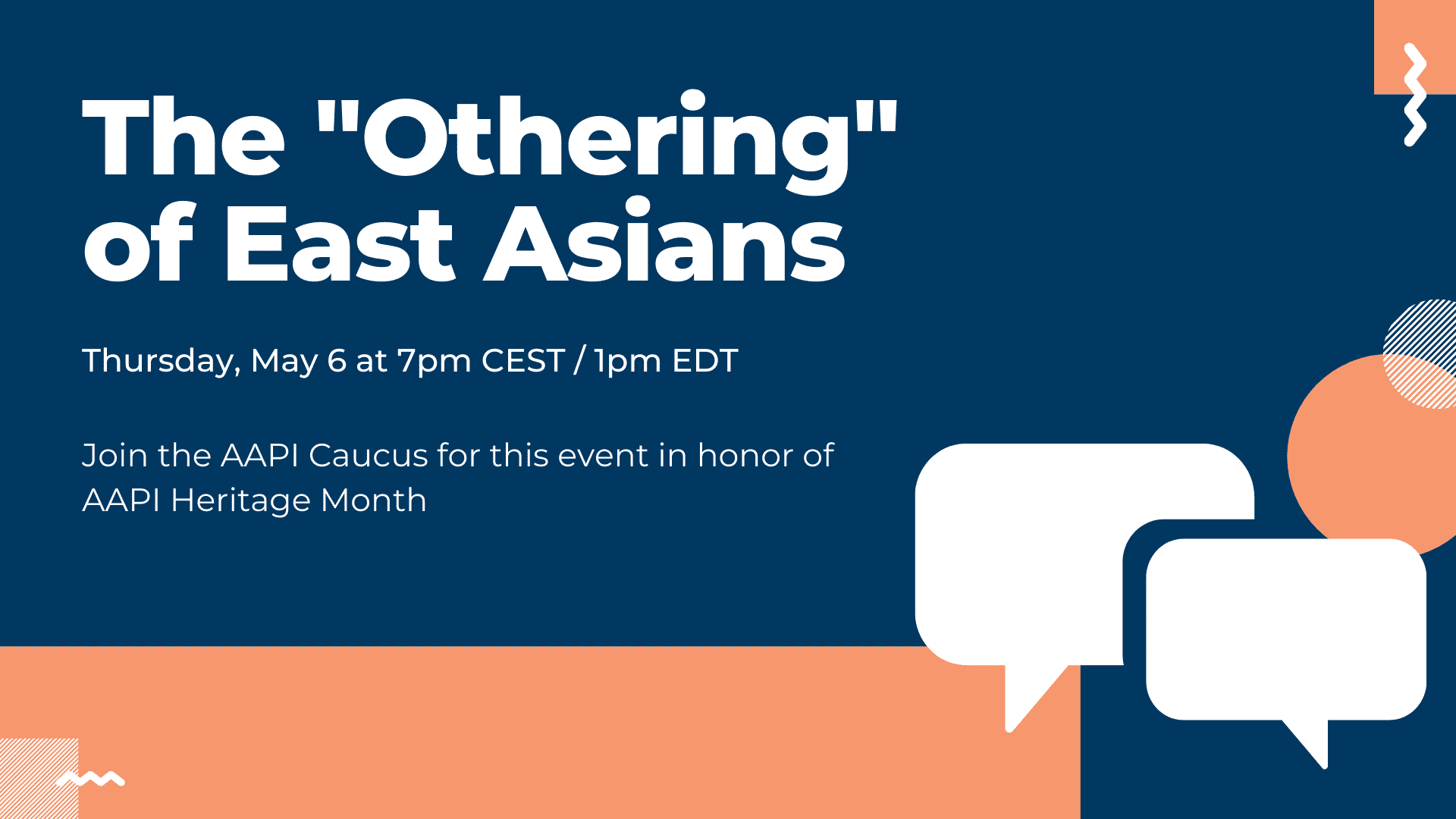 "Perpetual foreigner" is a common stereotype that members of the Asian American and Pacific Islander community have had to combat. Individuals of Asian descent have historically been "othered" and this treatment continues today. These sentiments and the notion that AAPI individuals cannot assimilate can be traced back to the 1882 Chinese Exclusion Act, which made it illegal for Chinese workers to come to America and for Chinese nationals already in the U.S. to become citizens, and is also associated with the establishment of Japanese Internment Camps (aka Japanese concentration camps) during World War II.

Join us to learn more about the impact of the 1882 Chinese Exclusion Act and the internment of Japanese Americans during WWII. We will watch several short clips about these historical events and will discuss the implications of these actions and what this has meant for the AAPI communities.
| | |
| --- | --- |
| New Delhi, India | 11:30pm IST |
| Berlin / Paris | 7:00pm CEST |
| Washington, D.C. | 1:00pm EDT |
| Vancouver, Canada | 10:00am PST |
WHEN
May 06, 2021 at 7:00pm - 8:30pm Berlin Time
Who's RSVPing
Do you like this post?