DA Women's Caucus Leadership:
Salli Swartz
| DAF Vice Chair, Global Women's Caucus Co-Chair
Ann Hesse
| Stuttgart Chapter Chair, Germany; Global Women's Caucus Co-Chair
See all Leaders
---
News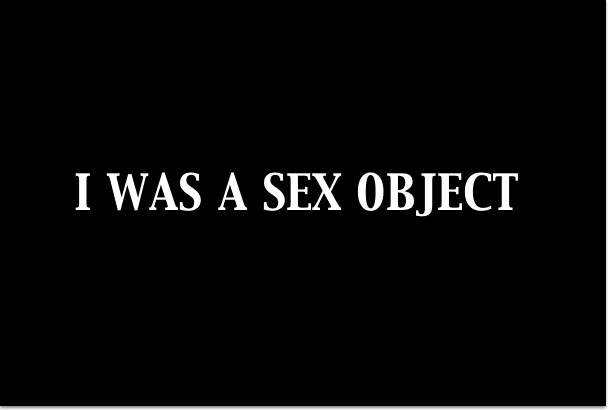 Democrats Abroad Japan Kanto Chair, Linda Gould shares her own #metoo story of her experiences as a fashion model. 
For years my husband would tell me how unfair it is that he married a fashion model and couldn't brag about it.
You see, after I quit modeling, I rarely told anyone. If they asked how I was able to travel around the world, I would tell them I just bummed around or worked under the table.
Why would I be so reluctant? Because fashion models have a stereotype of being stupid. After spending ten years of having every aspect of my face and body scrutinized for the smallest flaw, I wasn't confident enough in my own capabilities to be able to counter the stereotype.
But I'm coming clean now because I realize there is another reason for my reluctance to admit being a model. Everyone knows the stereotype of actresses sleeping their way to the top. Well, there is no industry like the fashion industry for sexualizing women, both in front of the camera and behind it. And if the film and TV industry is having its moment of comeuppance, then the fashion industry should do the same. Now. Today.
In the ten years that I modeled, I was groped, kissed and fondled incessantly. I had one photographer press his erection on me and tell me, "Imagine this was inside you. That's what I'm looking for."
And that wasn't porn. It was a standard fashion shoot. That particular incident was unusual, but less aggressive assaults were the norm. You just learn to deal with it, laugh it off, and move away.
Models are invited as eye candy to the best parties where musicians, actors, socialites, and hangers-on are invited. Add drugs and alcohol, and you can guess the result.
During photo shoots, models are posed in the most sexualized positions you can imagine (and many that you, if you are a woman, probably wouldn't imagine). And since many women are so very young, it is not surprising that they are taken advantage of by the people in the industry. Who? Photographers, assistants, advertising staff, special effects engineers… Well, those were just the ones who tried to take advantage of me.
When the industry looks the other way, I imagine others further down the ladder are prone to the same behavior.
But it wasn't only fondling and groping. I knew women who were raped by photographers, although back then, we didn't call it that. We wondered what we had done wrong to allow it to happen.
I was lucky, though. Although some situations were more tricky than others, sex was never forced upon me. And I met some of the most amazing photographers who are still friends today. The others? I have forgotten them, dismissed them, and they likely have no recollection of me, because the next day or at the next party, there were many more beautiful models, more vulnerable young women to choose from.
So, I hope that somewhere out there today, there are models willing to come forward with their #MeToo stories about the fashion industry. It is time to bring to light the dark side of the images that grace our magazines and billboards. Does anyone really believe that an industry that sexualizes women when advertising virtually every product would be a standard-bearer of virtuous behavior? It isn't.
Maybe, just maybe, by revealing how vulnerable women are in the fashion industry, not only will it remove women from potential predators, maybe it will also change how fashion portrays women. Perhaps we can even stop being sex objects.
By Linda Gould, JAN 20, 2018     
read more
A Letter from our Co-Chairs,
Carol Moore and Lan Wu
Our monthly meeting on November 15th was inspiring, with over 35 members joining us for a talk by Dr. Ronda Zelezny-Green on Intersectionality, followed by two workshops led by Ronda and DAUK WC Vice-Chair Kate van Dermark. That triggered extensive discussion and great ideas on how to move forward in 2018! In December, we will have a social gathering on the 13th, followed by the January 21st Anniversary of the Women's Marches (in DC, London, and worldwide), and there will be a DAUK WC activist "faire" called "March to the Ballot Box 2018"! So, we hope you all can join us for the chance to mingle and plan for activism (from the UK or when you're back in the States) to take back Congress next November!
Wasn't the November 7th Election Night a fantastic event? It was a combination of grassroots activism and an expanded number of Democratic candidates that resulted in the impressive wins in Virginia, New Jersey, and across the country. Women were out in force, with Northam winning the women's vote by a majority of 22%. Also, in Virginia, 11 of the 15 seats Democrats have (so far) picked up were women candidates (one remain contested) and one Democratic candidate, Danica Roem, is transgender. Women also won mayoral races in Manchester (NH), Charlotte (NC), Topeka (KS), and Seattle (WA).
And women are coming out in force to run in 2018. We heard from Stephanie Schriock (President of EMILY's List) at her talk on November 2nd that over 18,000 Democratic women have contacted EMILY's List to ask for information on running next November! Several political commentators are calling the November 7th election the start of a Democratic wave, combining Trump's record-low approval ratings (November 12-15 Gallup Poll gave Trump only a 38% approval rating) with high levels of Democratic activism and high Democratic scores in "generic" Congressional polls (+10%). We can be quietly optimistic, but need to prepare for hard work and commitment to convert these positive trends into success!
With best wishes to you and your families for a very happy holiday season,
Have a look at our Facebook page and website for updates on activism ideas!

Carol Moore and Lan Wu
Co-Chairs
read more
See all posts
---
Upcoming Events
Friday, February 09, 2018 at 04:00 PM · €10.00 EUR · 72 rsvps
"When you're a star, they let you do it. You can do anything... . .Grab them by the p---y. You can do anything."
Sexual Harassment will be an important issue driving women to vote in 2018 and beyond.
The list of power players keeps growing.  Thousands of reports of sexual harassment on #MeToo keep coming in.  The risks are rising.  
But where it leads remains to be seen.  
Join us for a panel discussion on our responsibilities and options as a party, and how we can best mobilize voters around this important issue.
What can we do to reassure women voters that despite recent bipartisanship shown on this subject, the parties could not be more different in their approaches to women's issues?
How can we empower male voters to see gender violence as a men's issue too?
What legislative, structural and cultural changes need to be made?
What are our next steps?
All are welcome to join in this vital conversation!
10 euros covers refreshments
Payment can be made at the door, but you must RSVP to add your name to the guest list, as space is limited.