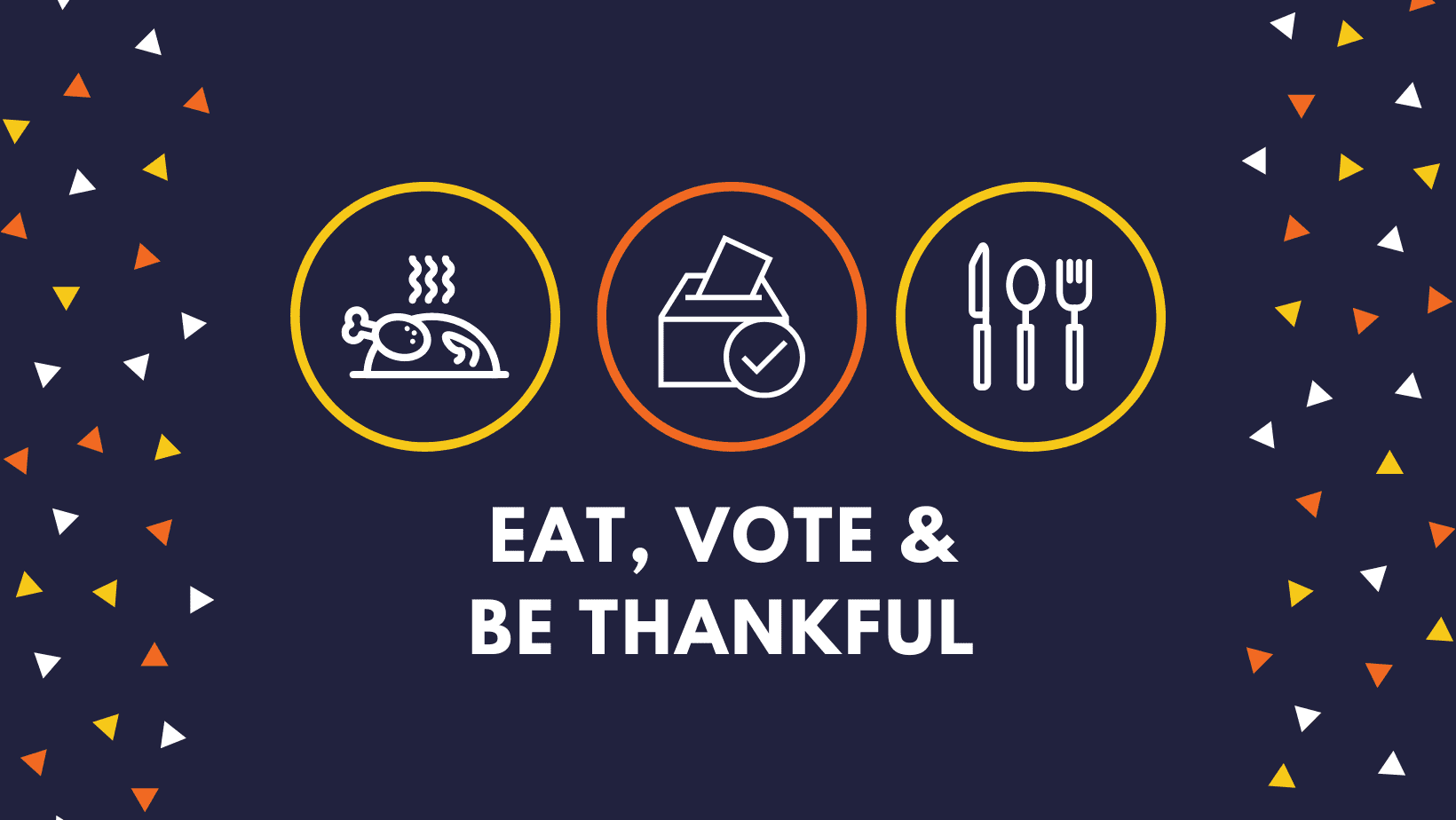 Thanksgiving is the traditional time to think about all we are thankful for and this year, one thing we're definitely thankful for is the election of Joe Biden and Kamala Harris! Despite not being able to have our traditional gatherings, we can still meet up online to share what we're thankful for this year. 
We'll be talking about the November election, how Democrats fared at all levels, and what we're doing to make sure we get out the vote in Georgia for the Senate run-offs. We will have other breakout rooms where you can: 
Share your Thanksgiving traditions, exchange recipes and ask those cooking questions, like how can I get brown sugar or is German baking soda the same as U.S. baking soda?

Have questions about Thanksgiving, the U.S. electoral system, or other random characteristics of U.S. culture? Then stop by our "Ask an American Anything" room! 

Talk about how to have those cliche conversations with Trump-supporting relatives and friends - a common Thanksgiving conundrum.

Discuss how we can continue to improve getting out the vote among young voters. 
We hope you'll be able to join us to give thanks and to celebrate Thanksgiving. Stop by with your slice of pie or other delicious Thanksgiving treat and join the conversation!
WHEN
November 26, 2020 at 7:30pm - 9:30pm Berlin Time
CONTACT
Emily Lines - Events & Fundraising Coordinator ·
Who's RSVPing
Do you like this post?