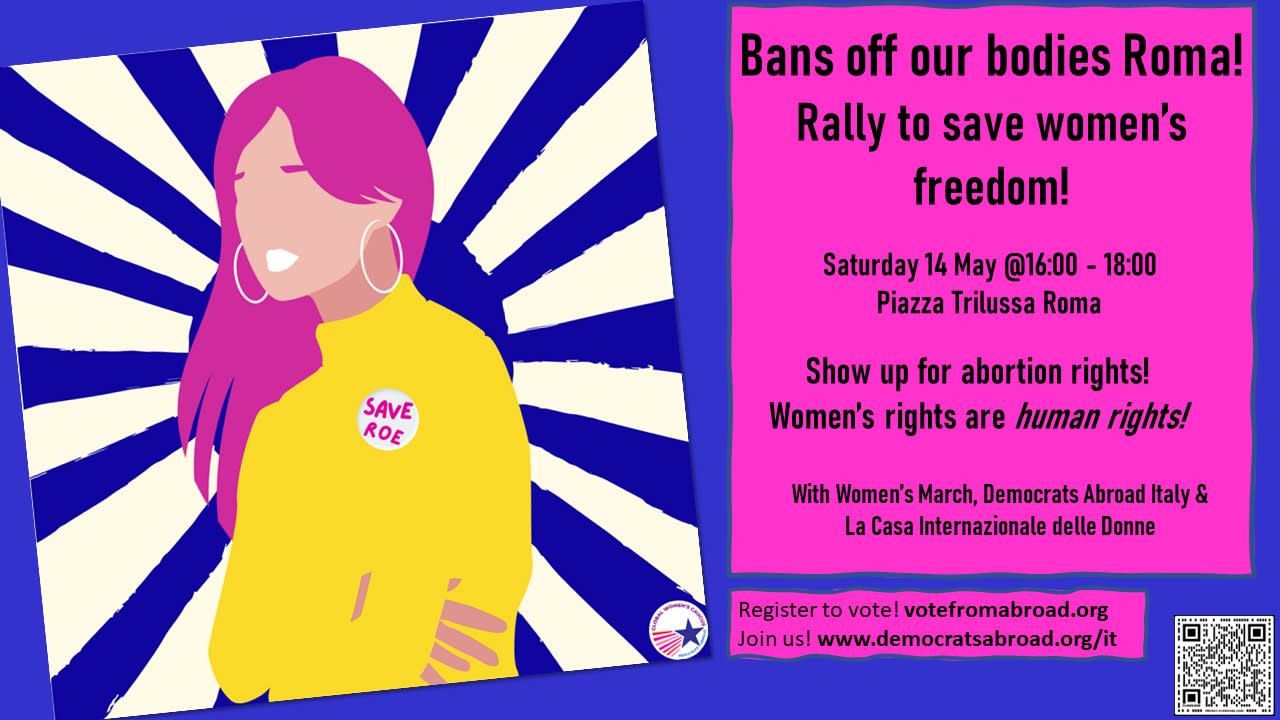 Bans off our Bodies!  Rally for reproductive freedom!
Join Democrats Abroad Italy, Women's March Rome, and La Casa Internazionale delle Donne and show your support for all the communities on the frontline of reproductive rights in the US, and for ALL of our civil rights that are at risk. 
- Please make and bring your signs
- Share this event with your friends, family, and neighbors
- If you are an American living abroad, register to vote and request your ballots for ALL elections this year: votefromabroad.org
P.S. If you're looking to take action RIGHT NOW (and we know you are), contact your senator and
tell them to pass the Women's Health Protection Act ASAP.
WHEN
May 14, 2022 at 4:00pm - 6pm Rome Time
Do you like this post?