Come meet Chris McNealy, ex NBA star and California voter!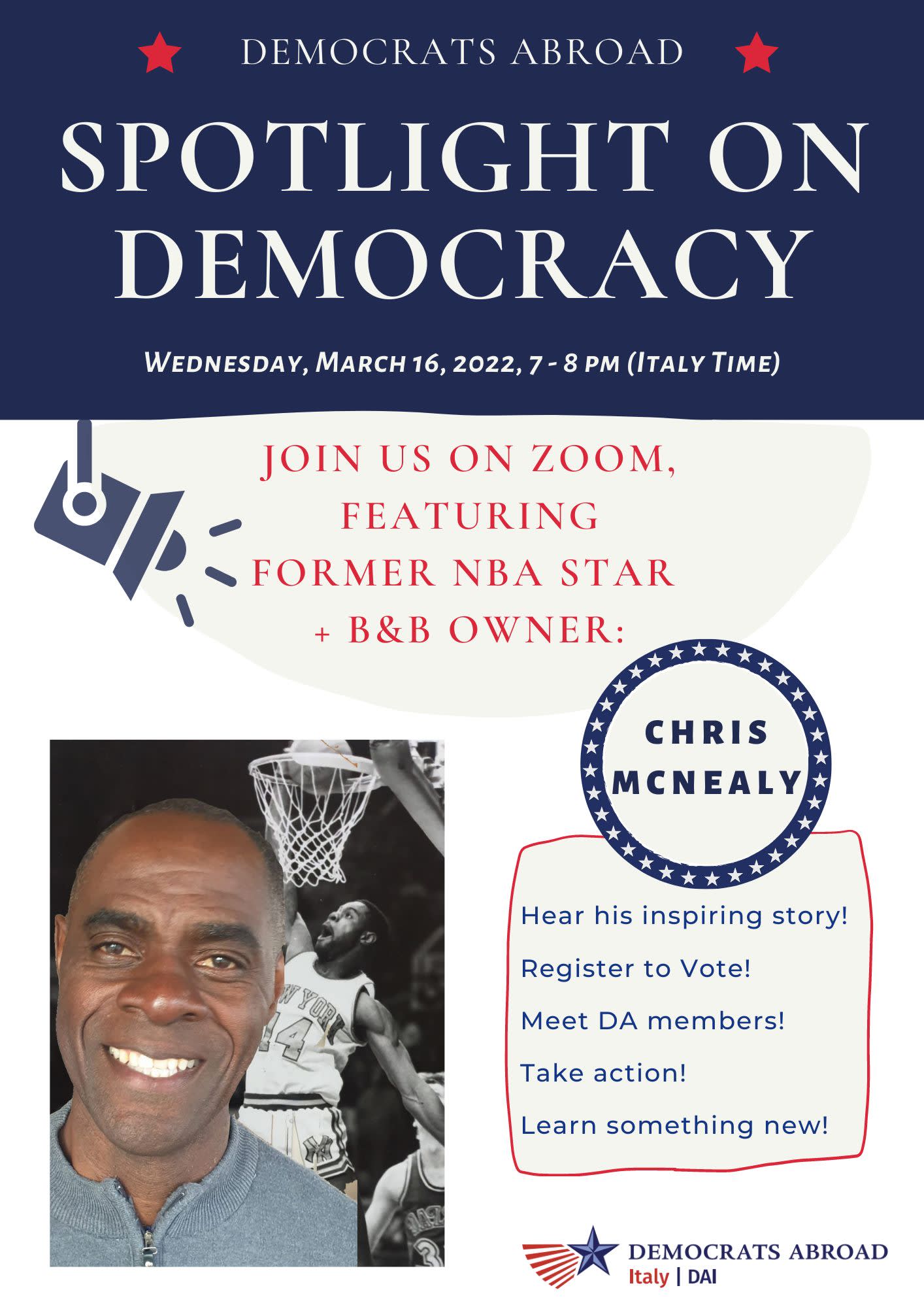 Hear the inspiring story of his professional  journey from Fresno to Italy and how he ended up in Bologna running a  Bed & Breakfast  with his wife.
Hint…. It's like voting: He never gave up and ALWAYS showed up!
📌📌As a bonus you'll be able to register to vote & request your ballot in real time with step-by-step instructions. 
Chris will be here to give a big California shout-out to all our members and show us how easy it is to use votefromabroad.org
= * = * = * =
A special election in CA-22 is coming up. The seat became vacant when incumbent GOP representative Devin Nunes resigned on January 1, 2022.
Registration Deadline for the Special Election for CA-22 is March 21. Full deadline info here <-- Click
= * = * = * =
WHEN
March 16, 2022 at 7:00pm - 8pm Rome Time
Who's RSVPing
Kelly Feenan
Anna Marie Speno
Do you like this post?